Most of us first think of tea tree oil when we need a natural antibiotic, anti-fungus and healing remedy.  Tea tree oil is a fantastic remedy for numerous skin issues, including acne, itchy scalp and many more.  But what if you allergic to plants tea tree from the tea tree family? Or you simply can not stand the strong smell of this oil? What are the tea tree oil alternatives?
Manuka Oil vs Tea Tree Oil
Tea tree oil and manuka oil can be often confused as sometimes they are considered one and the same oil, which they're not.
Manuka essential oil is taken from various parts of the Leptospermum scoparium, a plant native to New Zealand's Te Araroa region. The Maori, have long used manuka to treat a wide range of ailments from numerous skin diseases, urinary issues, dysentery, fever, colds and body aches.
Manuka essential oil is similar to tea tree oil in terms that it can be used for the treatment of the same skin conditions. But sometimes manuka oil is 10 times as effective as tea tree oil on a wide variety of chronic skin complaints.
Manuka oil is a strong natural agent used for acne, cuts, grazes, boils, rashes, irritations. It soothes many other bacterial and fungal infections when chemical antiseptic and antibiotics can cause adverse reactions or not work at all.
NZ Country 100% Manuka Oil 10X Potency of Tea Tree Oil 10ml
Neem oil as an alternative to Tea Tree oil
Neem is a strong, bitter oil that was used in Ayurvedic medicine for many centuries. Neem oil has a wide range of therapeutic uses including powerful detoxification properties.
Neem is powerfully soothing to inflammatory conditions.  It can be used to promote the health of skin that has been invaded by a bacterial or fungal infection.
Neem oil and leaf can treat various skin conditions, including the dry and itchy scalp, dandruff, the symptoms of scalp psoriasis.
Neem oil can help with hair problems like hair loss and premature graying. It gives you silky, shiny, stronger hair which encourages growth.
UpNature The Best Neem Oil 4 OZ Extract 
An alternative to tea tree oil for acne: Turmeric oil
Many people use tea tree oil for their sensitive, dry skin, hormonal cystic acne, and scarring. However, quite often this natural oil causes negative side effects, like running nose and my eyes getting red and watery.
In this case, turmeric oil would be one of the best gentle, natural alternatives for
acne treatment
.
Turmeric oil is anti-allergic, anti-bacterial, anti-microbial, anti-fungal, anti-parasitic, antiviral as well as antiworm.
Being a powerful antimicrobial turmeric essential oil makes an excellent acne fighter. The oil helps to naturally dry out pimples and prevent future breakouts. Mix 2-3 drops of turmeric essential oil with a carrier oil such as 
tamanu oil
and apply it to the affected areas daily.
UpNature The Best Turmeric Oil 4 oz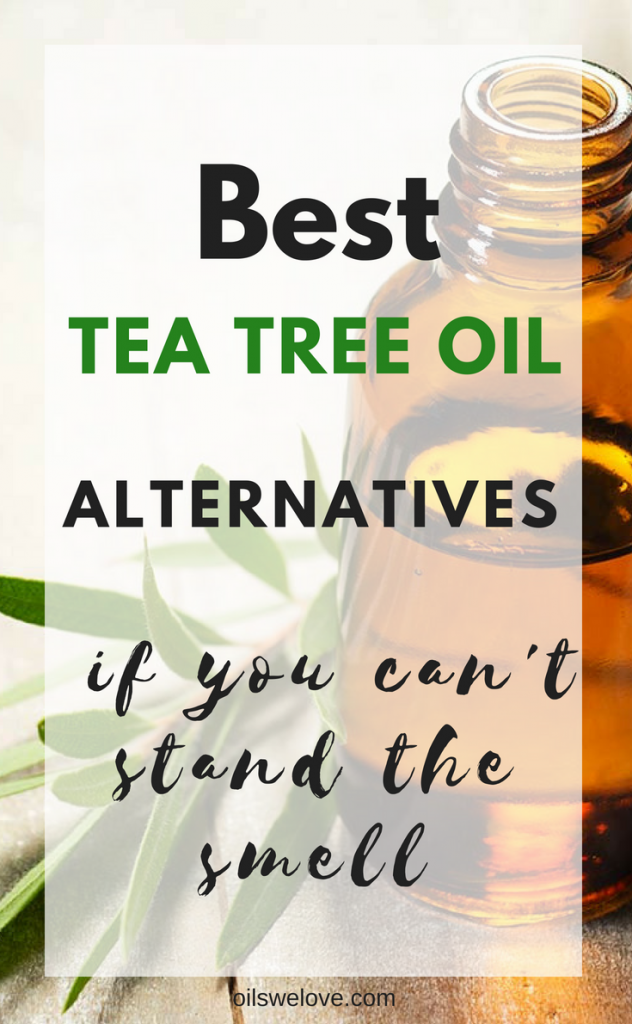 ---
Disclaimer: The contents of this website are for informational purposes only and do not constitute medical advice; the content is not intended to be a substitute for professional medical advice, diagnosis, or treatment. Always seek the advice of a physician or other qualified health provider with any questions you may have regarding a medical condition.