If you have a severe case of toenail fungus, you need to treat not only the affected nails, but also all the skin around nails.
Consider this antifungal Tea Tree Oil foot & body wash, Tea Tree toenail blend and tea tree oil foot soak. Nail blend contains a natural essential oil solution of tea tree oil, oregano oil, eucalyptus oil, rosemary oil, cajuput oil, camphor oil & jojoba oil.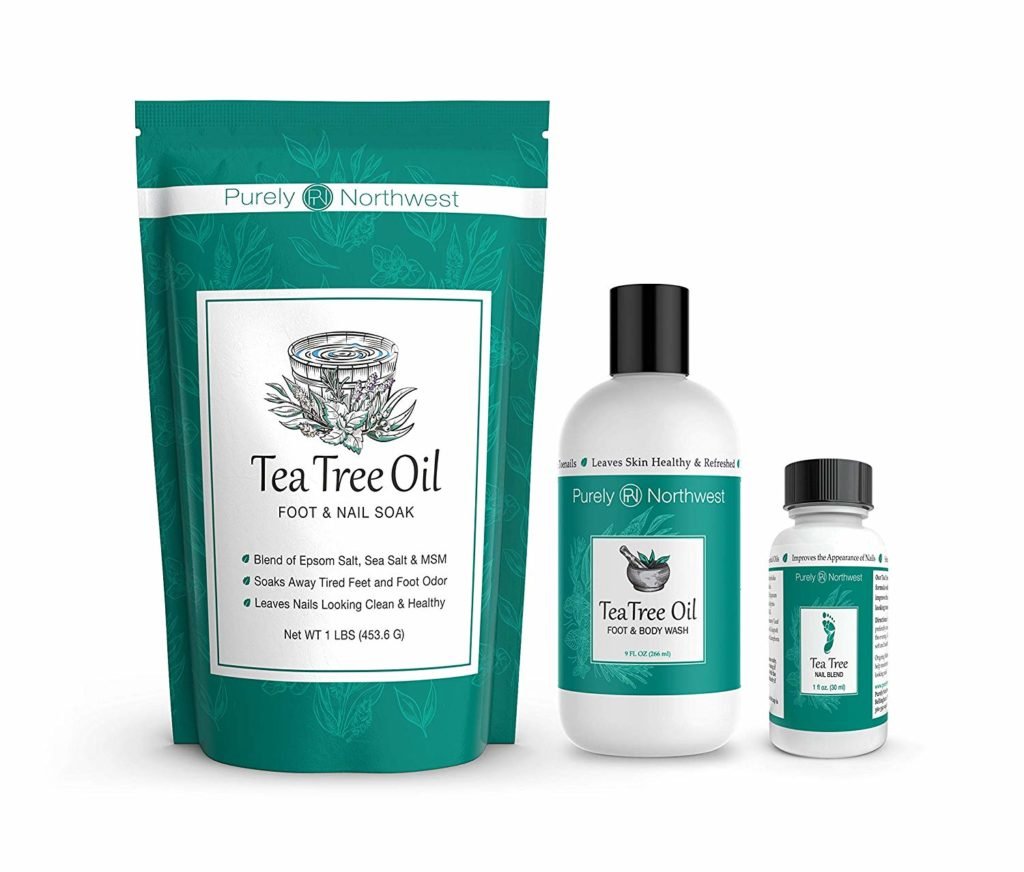 CONSUMER REVIEWS: 1) Helped to avoid expensive laser treatment at the podiatrist. 2) Soaking of feet, filing affected nails and then applying the nail blend helped to remove an old nail fungus that was persistent for decades. "Chunks of the dead nail are falling off". 3) Cleared psoriasis on elbows and knees. 4) Improved appearance of nails that were already black because of toenail fungus.
Here are some before and after pictures from the customers: