Looking for some easy turmeric tea recipes? I've got an awesome collection of easy turmeric tea recipes for an energizing healthy breakfast or as a perfect bedtime drink.
Turmeric is a natural source of vitality and energy, so it is often used as an ingredient of immune-boosting and weight-loss drinks.
I also have a collection of turmeric shot recipes to support the immube system.
You can prepare turmeric tea by brewing grated turmeric root or pure powder. Turmeric tea is considered one of the most effective and tasty ways to consume this healthy spice.
Why is turmeric tea so beneficial for your health?
Turmeric includes groups of vitamins, which are rarely found in the same composition in one product or plant. Their combination in the plant allows you to make up for nutritional deficiencies, which allows the immune system to strengthen.
Turmeric contains:
Vitamin A, B2, C, E, K;
Pyridoxine.
Turmeric tea has the following positive benefits for our bodies:
After regular tea intake many people notice that acne gets less severe. The components of turmeric fight skin pathogens and remove them from the body;
Treating emotional distress and depression. During a difficult life period, turmeric facilitates experiences and helps to overcome a depressive state;
Strengthen your immune system.
Turmeric is rich in zinc and calcium, which strengthen and whiten teeth. The first results will be visible in a month.
What is the best easy turmeric tea recipe?
This tea has invigorating properties; you can drink it instead of coffee. During a cold or flu, it will be indispensable.
The easiest turmeric tea recipe:
Glass of water
⅓ glass of grated turmeric
Brew turmeric in a regular tea kettle, but keep the water temperature around 80°C (176°F). Boiling water may reduce health benefits of turmeric.
Here are more turmeric tea recipes that will be a great help to strengthen your immune system naturally:
5. Turmeric Tea to fight Chronic Pain
Tasty anti-inflammation turmeric tea is super easy to make and the ingredients are very healthy. It helps with muscle and joint pain.
Get the recipe here
4. Fat Blocking Turmeric Tea
This easy tea recipe is packed full of goodness and flavor! Ginger and turmeric are natural appetite suppressants and metabolism booster.
Get the recipe here
3. Antioxidant Cinnamon Turmeric Tea
This easy to make turmeric tea is rich in antioxidants. It is perfect to boost the immune system.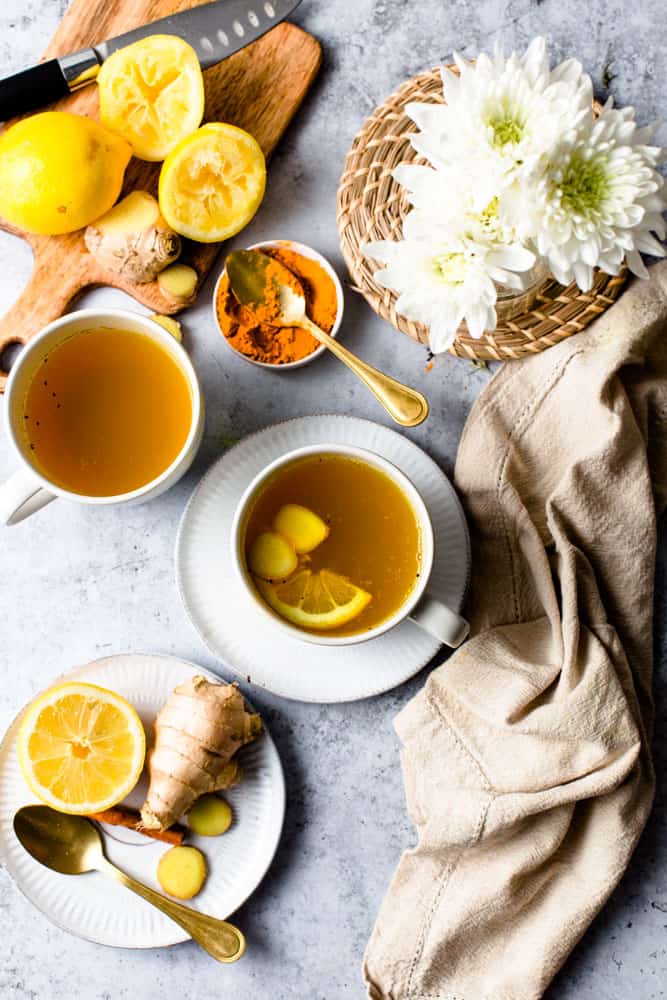 Get the recipe here
2. Turmeric Matcha Green Tea for Weight Loss
This is one of our favorite turmeric drinks for weight loss. Enhance delicate turmeric green tea flavor by ginger & cinnamon.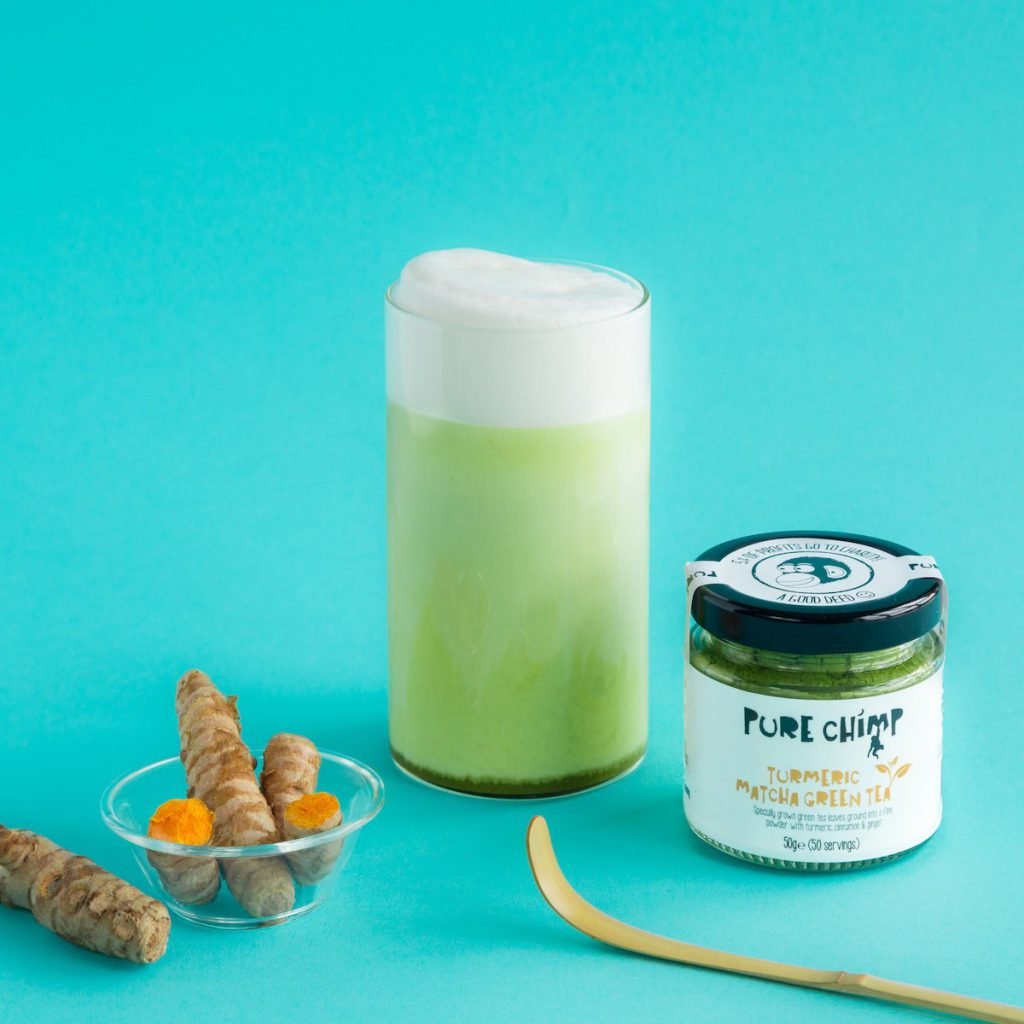 Get the recipe here
1. Soothing Chamomile Ginger Turmeric Tea
This deliciously soothing Chamomile Ginger Turmeric Tea is made with simple ingredients and takes just minutes to prepare! Chamomile tea is great for insomnia, anxiety and stress. Turmeric is famous for its antiviral, antioxidant, and antifungal properties.
Get the recipe here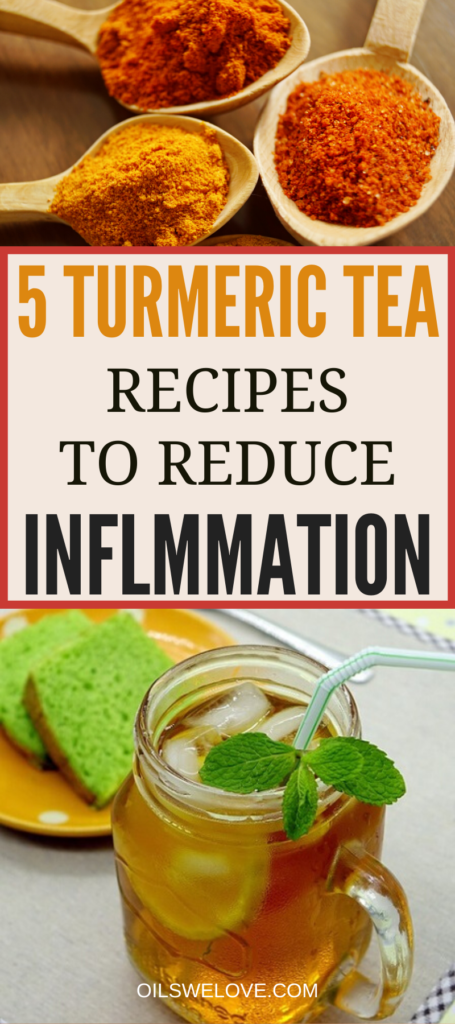 ---
Disclaimer: The contents of this website are for informational purposes only and do not constitute medical advice; the content is not intended to be a substitute for professional medical advice, diagnosis, or treatment. Always seek the advice of a physician or other qualified health provider with any questions you may have regarding a medical condition.