DIY Vitamin C Serum is a great way to boost collagen production and tighten and lighten the skin tone. Vitamin C is an antioxidant, that is why this ingredient is so much needed in your DIY serum to protect skin cells from damaging free radicals caused by UV exposure. A great "side-effect" of vitamin C is that it helps to lighten hyperpigmentation and dark spots.
Speaking of dark spots, we have already discussed
But today we will discuss how to create your own Vitamin C face serum.
Here is why Vitamin C can be your next go-to ingredient for the DIY face masks and toners:
Vitamin C helps to lighten hyperpigmentation and brown spots
Reduces wrinkles [1]
Protects collagen and increases production
Helps protect against sun damage [2]
Vitamin C Face Serum – Top 3 DIY Recipes
Rose Water & Vitamin C Serum for Oily Skin
This Serum soothes skin irritation, reduces redness of the skin and helps to improve appearance of the dark spots. Rose water is known for its calming effect, and Vitamin C is famous in boosting collagen levels and make the skin brighter, younger and firmer.
It is made of aloe vera, rose water and vitamin C. Get the full recipe here.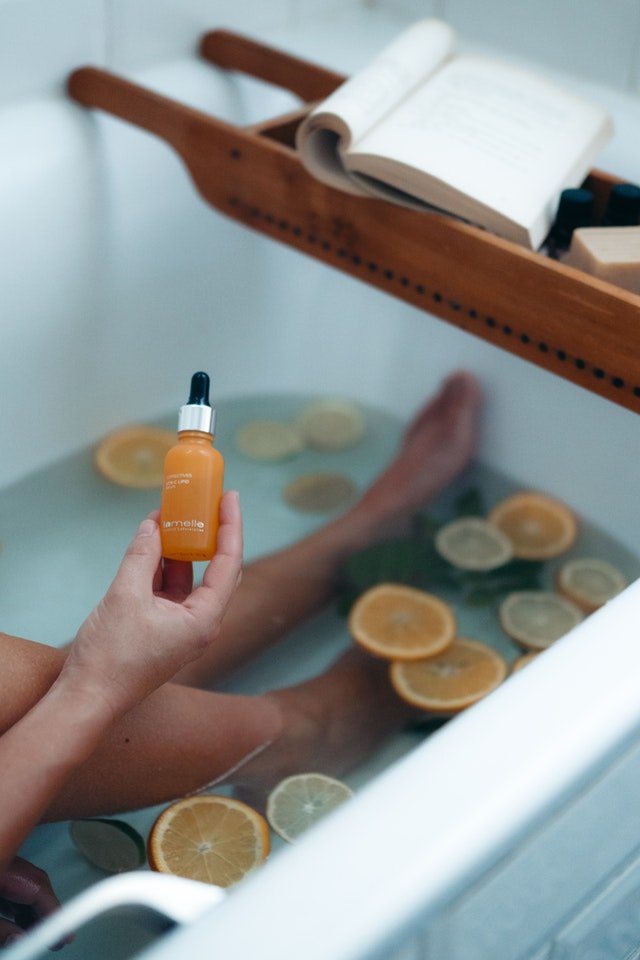 Baking Soda and Vitamin C Serum
Making your own DIY Vitamin C serum isn't just about mixing some powder with water. You need to mix them in a way that gives Vitamin C the possibility to penetrate your skin and work efficiently.
This recipe is amazing, since it is using a scientific approach to measuring PH-level and making sure Vitamin C stays stable in the solution.
Get the full recipe here.
Vitamin C and Frankincense Essential Oil Face Serum
Wow, this recipe is probably my favorite, because it contains not only Vitamin C powder, aloe Vera gel but also frankincense essential oil.
In recent years, frankincense oil has attracted major attention from all-natural skincare companies. Most claim it could treat dry skin and has anti-aging properties that could reduce wrinkles, age spots, acne scars, and stretch marks. Here you can read about how to use frankincense oil on the face for an anti-age effect
And Vitamin C serum recipe you can get here.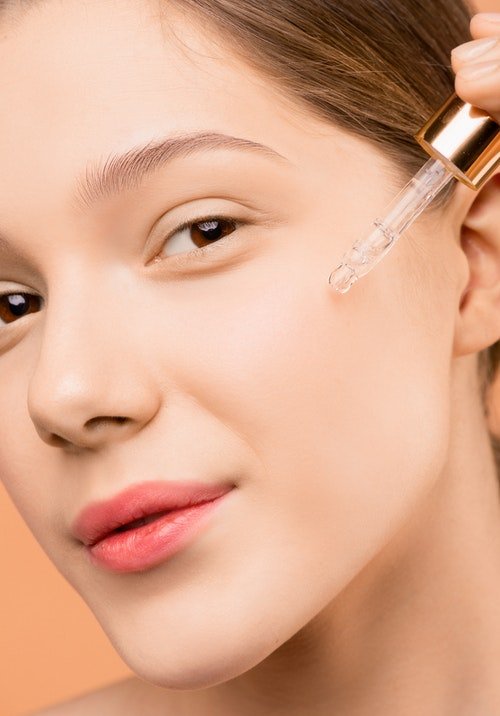 Apply one of these face serums regularily to ensure younger-looking, healthy skin. Vitamin C is especially known for its skin rejuvenating and skin brightening properties, so make use of it!
---
Opening Photo by Lisa Fotios from Pexels
---
References:
Skin anti-aging strategies. Ruta Ganceviciene, Aikaterini I. Liakou, […], and Christos C. Zouboulis
The Roles of Vitamin C in Skin Health. Juliet M. Pullar, Anitra C. Carr, and Margreet C. M. Vissers
---
Disclaimer: The contents of this website are for informational purposes only and do not constitute medical advice; the content is not intended to be a substitute for professional medical advice, diagnosis, or treatment. Always seek the advice of a physician or other qualified health provider with any questions you may have regarding a medical condition.