We all have health goals that are peculiar to us as individuals, but for most people, these goals include the terrific journey to weight loss. Ketogenic dieting has been known to be one of the most effective ways of losing and sustaining weight loss. The question, however, is, how do you plan your keto diet?
People have different weight loss goals, so we put together this 7-Day free keto meal plan to to help those who relies on the keto diet in their weight loss journey. Of course, you would need to customite this 7-day keto meal plan according to different factors like your favourite meals, height, level of activity, your current weight, and your weight goals.
You need to make sure that your keto diet plan provides you with the right calories and micronutrients to help you reach your fat-burning desires or goals faster. At this point, you might want to ask, what is this keto diet and how is it so effective for my weight loss goals?
Keto Dieting, What it is.
The keto diet is also referred to as the Ketogenic diet which is a fat-rich, high protein, and low carbohydrate diet plan. When you indulge in Keto dieting, your body climaxes in a process known as ketosis which involves the utilization of fats by the body as the major source of energy as opposed to glucose or carbohydrates. The world was first introduced to this diet in the 19th century when it was used as a treatment for diabetes.
The main principle of the keto diet is low carb. It has to do with a drastic cut in carbohydrates which are replaced with fat. This is the only way that your body can reach ketosis. At the point of ketosis, the body is able to burn fat actively as this fat is converted to energy. Fats in keto dieting are also turned to ketones which can be found in the liver. These ketones supply the brain with energy.
Another thing keto dieting causes is a reduction in insulin and blood sugar levels which holds many benefits like the prevention of diabetes, and so on.
It is important to note that this dieting plan is not only beneficial to weight loss. Many other health benefits come with keto dieting. One of such is the long term cure for some very rare type of cancers. When you make keto dieting a lifestyle, you will experience absolute wellness of the body, as well as physical fitness. The good thing about this diet is that you don't have to worry about major side effects asides from migraines, nausea, an unusual craving for sugar, etc. which are usually a result of the keto flu at the early stages of the diet.
Keto-Friendly Foods
Seafood: you'll find your keto buddies in fishes and shellfishes. Many types of fish like salmon have high Vitamin B contents and they are also rich in selenium and potassium. The good news here is that they are carb-free. Note that the carb concentration in shellfishes varies. While you might not find carbs in shrimps and craps, other shellfishes tend to be very rich in carbohydrates. If you decide to go ahead and add these shellfishes to your diet, ensure that you can account for the carb intake, especially when you are aiming at a certain range.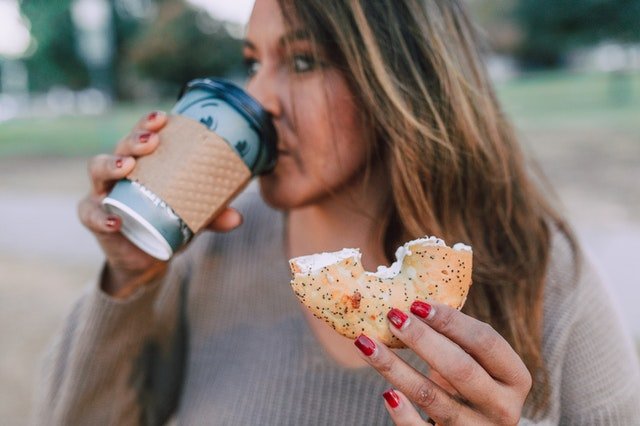 Low-carb vegetables: these are vegetables that are low in carbs and calories, but rich in other nutrients like Vitamin C and many other minerals. When choosing vegetables, it is important to note that they are rich in fibre which is largely indigestible as the body cannot easily absorb fibres like other carbohydrates. This is why you need to check the net carb count on the nutritional facts of the pack before you purchase any vegetable. This will tell you about the number of carbs that can be absorbed by the body in the vegetable.
Some keto-friendly vegetables are asparagus, cabbage, broccoli, green beans, lettuce, olive, kale, tomato, zucchini, spinach, green peppers, etc.
Cheese: you will find a variety of cheese over the counter. If you are a cheese lover who wishes to do a keto diet, you are in luck as most cheeses are low in carbohydrate and rich in fat, so this is a great addition to your keto diet. When you take 28 grams of cheddar cheese, for example, you get a gram of carbs, 6.5 grams of protein and a reasonable amount of calcium.
Although the fat in cheese is highly saturated, there isn't any proof as to its risk of heart disease yet. Some experts even believe that cheese can help in guarding against heart diseases. You will also find conjugated linoleic acid in cheese. This acid is a type of fat that is proven to aid the loss of fat and boost overall body composition.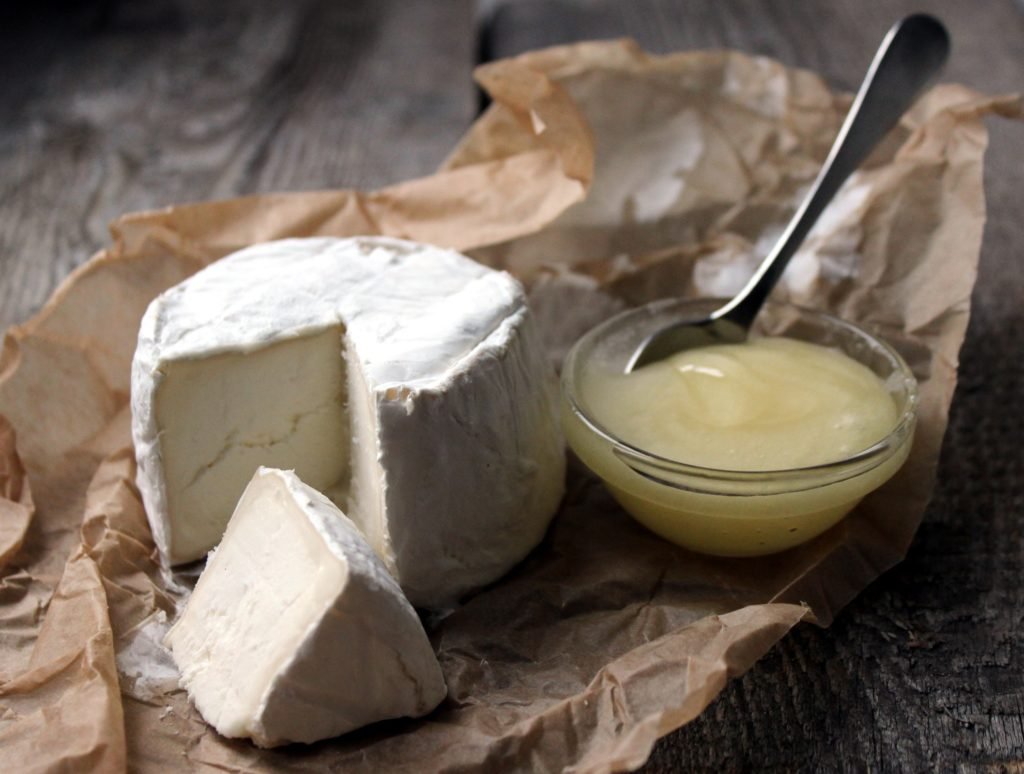 Avocados: avocados are very healthy fruits that are rich in many minerals and vitamins like potassium which is a very important mineral that is lacking in very many people. High consumption of potassium can aid the transition into ketogenic dieting. The consumption of 100 grams or half of a medium-sized avocado for instance will give you 7 grams of fibre and 2 grams of carbohydrates. Avocados may also help in boosting the level of triglyceride and cholesterol in the body.
Meat and Poultry: these are known as the ketogenic staples. Since you are indulging in a low carb diet, your body will require enough protein to help preserve your muscle mass. This protein can be found in meats and poultry which are free from carbs and very rich in Vitamin B and many other beneficial minerals.
Other foods that you can incorporate into your keto diet are plain Greek yoghurt, cottage cheese, eggs, coconut oil, nuts & seeds, berries, olive oil, unsweetened coffee and tea, butter and cream, dark chocolate, as well as cocoa powder.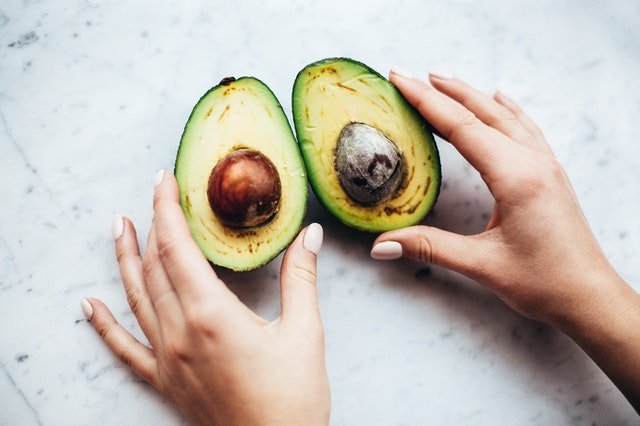 7-Day Free Keto Meal Plan for Beginners
Day 1
Breakfast: Scrambled eggs and smoked salmon
Lunch: Avocado bacon chicken salad
Dinner: Taco stuffed peppers (get the full recipe here)
Snack: Macadamia nuts
Day 2
Breakfast: Cacao Protein Shake
Lunch: Ground beef taco salad
Dinner: Keto Asparagus Casserole (get the full recipe here)
Snack: Keto Yogurt (Yogurt + Peanut Butter)
Day 3
Breakfast: Cheese Bacon Egg Muffins
Lunch: Tuna melt poppers
Dinner: Keto Pesto Chicken (get the full recipe here)
Snack: Cheese chips
Day 4
Breakfast: Sausage Egg and Cheese Bites
Lunch: Keto Turkey Club Wrap
Dinner: Mexican Ground Beef & Cauliflower Rice (get the full recipe here)
Snack: Chocolate Mousse
Day 5
Breakfast: Cacao Protein Shake
Lunch: Taco Stuffed Zucchini Boats
Dinner: Italian Keto Chicken Parmesan (get the full recipe here)
Snack: Cauliflower hummus sticks
Day 6
Breakfast: Scrambled eggs and smoked salmon
Lunch: Low Carb Cheeseburger Soup (get the full recipe here)
Dinner: Keto Chicken Alfredo Casserole (get the full recipe here)
Snack: Lemon energy balls
Day 7
Breakfast: Keto Blueberry Muffins
Lunch: Rotisserie Chicken Salad
Dinner: Keto Bang Bang Shrimp (get the full recipe here)
Snack: Deviled Eggs With Bacon

Importance of Personalized Keto Meal Plans
The keto meal plan above is agreat way to start. However, if you are truly determined to loose weight with the help of keto diet, professionally created keto meal plan is the way to go.
There are very many benefits attached to personalized keto meal plans. Top of it all is the fact that you get all the desired benefits according to your tastes and preferences. Below are some of the numerous benefits attached to this meal plan;
A personalized diet plan that can help you shed fat within a short time, in a very effective manner. Even when you have an event or party, you can incorporate this plan into your cooking as it is very easy to use. You don't have to wait for several months to get results.
The personalized keto meal plan is designed with scientifically proven methods and techniques for selecting the appropriate food sources according to your choices.
You'll get a detailed guide on how to lose weight while eating your favourite foods.
You no longer have to spend hours in supermarkets because your personalized meal planalready gives you a list for your keto diet plan.
This meal plan not only considers your food choices, it also considers your lifestyle and body style to suggest the best foods for you. The result of this is that you lose weight more effectively as you are constantly motivated to eat the food you love.
You are able to regain your confidence as your body begins to take shape and becomes healthier. It helps to bring out the finer version of you.
This personalized meal plan helps you to learn different types of new recipes ranging from appetizers to main courses and even your desserts from your favourite food sources. With this, you can eat whatever you want without feeling the burden of being on a diet because your food recipes are keto-friendly.
Even when you don't cook, the personalized keto diet helps you to buy the right food in a restaurant such that you don't fall for the cheat day temptation because you have to go on a date or eat out.
Even when the keto diet is over, you may decide to stick with the personalized diet to eat healthily.
It is important to note that commitment is key to the effect of this diet plan. Just as it is with other weight loss techniques, you need to stay faithful to this plan to get the best of it.