Detox drinks are a great way to cleanse the body of the toxins. Check out our 12 easy but powerful homemade detox drinks for cleansing and weight loss.
Detox drinks, detox-music, and detox-juice culture are booming now. Following the trend, many brands, including those far from organic, started to produce detox drinks and detox snacks. And it would be great if the vast majority of such detox products were not filled with sugars and empty calories, causing the body more harm than good.
Detox drinks effectively reduce appetite, improve digestion, remove excess fluid, accelerate metabolism, and most of the time simply taste amazing! We love detox: we already tried bentonite clay detox drinks, detox superfoods and here you will find the whole list of the best detox foods.
And in this article, you'll find several recipes that will help you clear your body of toxins quickly and deliciously.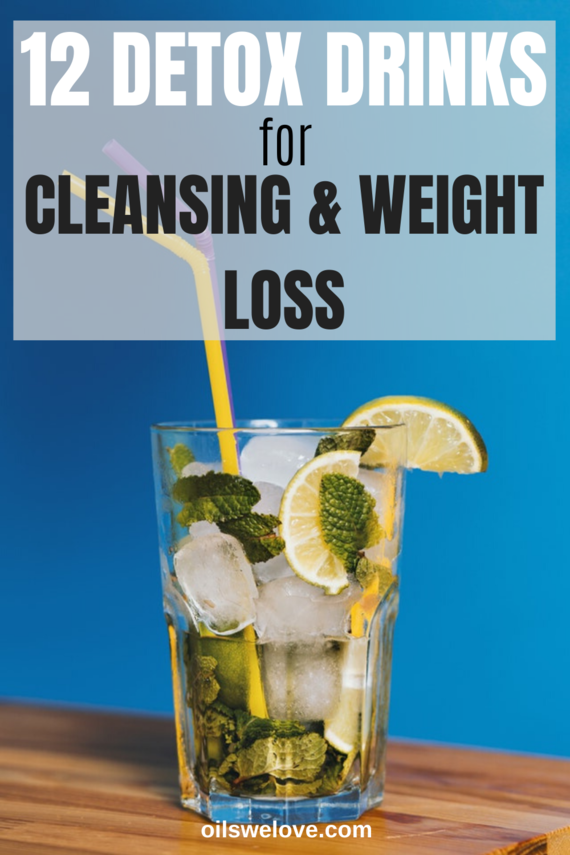 1. Ginger tea with lemon and honey
Ingredients:
2-3 cm fresh ginger root.
0.5 l water
some mint leaves and lemon balm leaves
juice of 1 lemon
1 tbsp. honey
How to make ginger tea with lemon and honey:
Clean the ginger, grate it on a fine grater, pour water and place it on the fire.
Bring it to a boil and cook on a slow fire for 10-15 minutes.
Filter, add mint and lemon balm, cover with a lid and let stand for 15 minutes, then add lemon juice and honey.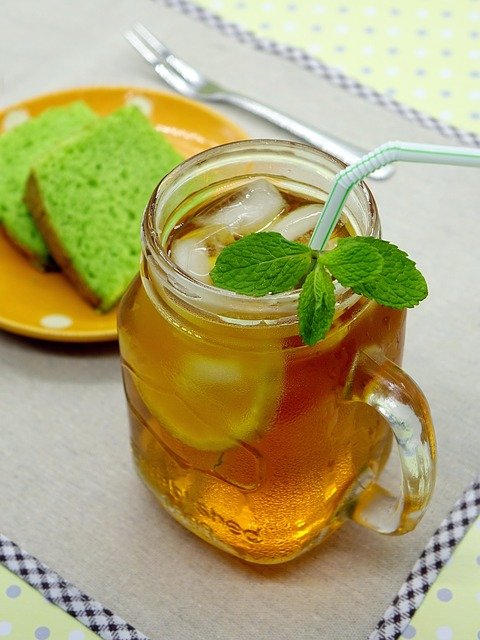 2. Peppermint and ginger lemonade
Ingredients:
1 medium cucumber
2 cm ginger root
2 lemons (or limes)
10-12 fresh mint leaves
pinch of Himalayan salt
How to make peppermint and ginger lemonade:
Cut the cucumber in thin strips, peel the ginger and slice it, cut the lemon into large diced pieces. Mix all the ingredients with mint and some boiled water, then send it to the fridge for 10-12 hours. In the morning, add water to the mixture (warm or cold – as you wish), add a pinch of Himalayan salt and a drop of peppermint oil to the lemonade (optional).
How it works: Ginger improves the immune system, helping the body to resist diseases ranging from stomach upset to sore throats. All in all, this simple recipe is one of the best detox drinks for cleansing and weight loss.
3. Honey drink with cinnamon and anise
Ingredients:
1 tsp. cinnamon
1 pinch of ground anise
2 tbsp. of boiling water
2 tsp. of honey
How to make a honey drink with cinnamon and anise:
Put cinnamon and anise in boiling water and leave it to sit overnight.
Add honey to the tincture.
Take the drink on an empty stomach in the morning and half an hour before bed, but no more than 250 ml per day.
4. Cold citrus tea with cardamom
Ingredients:
1 bundle of mint
2-3 cm ginger root
1 pinch of ground cardamom
2 tbsp honey
juice of 1 orange
juice of half a lemon
0.5-0.7 liter boiling water
How to make iced citrus tea with cardamom:
Shred mint and ginger root in a blender, add cardamom, stir.
Put the mass into the teapot, pour boiling water and let it sit for 30-40 minutes.
Filter, add honey, orange and lemon juices, mix and cool.
5. Lemonade with strawberries and basil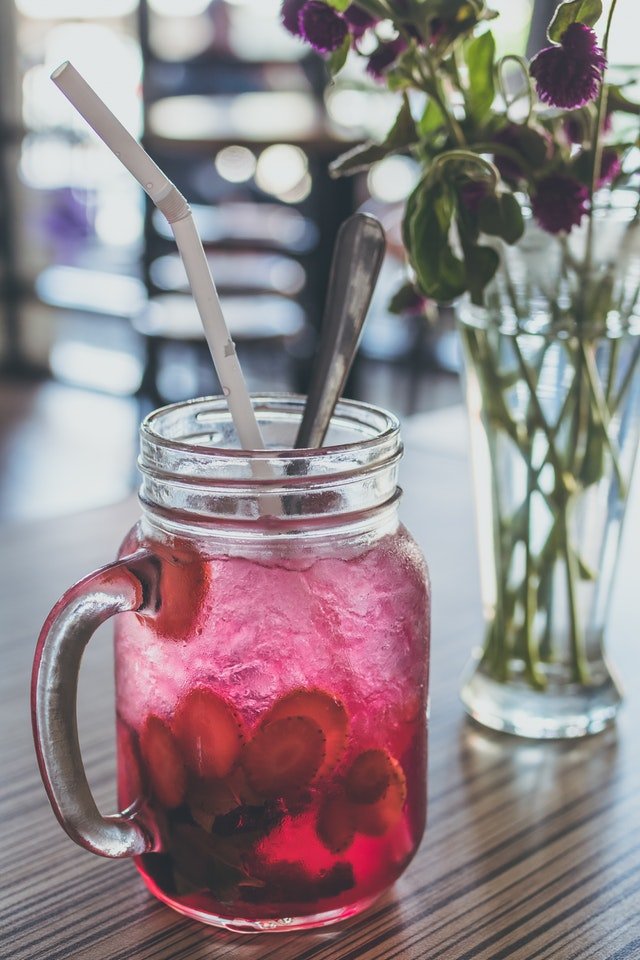 Ingredients:
10 large strawberries (fresh)
2 slices of lemon
Freshly squeezed juice of 1/2 lemon
A handful of basil leaves
Mix all the ingredients in a glass bowl – it is better to use a wooden spoon, pressing it lightly on the strawberries while mixing. Send the bowl to the fridge for 3-4 hours. After the time is over, cover the strawberry and basil mixture with cool water, and enjoy the delicious taste.
How it works: strawberries boast a high content of antioxidants, potassium, vitamin C and other nutrients, while the basil has anti-inflammatory and antibacterial properties.
6. Refreshing detox drink for cleansing
Ingredients:
1 lemon
1 lime
1 cucumber
3-4 cm ginger root
1 bundle of mint
2 L of cold water
How to prepare refreshing detox water:
Cut lemon, lime, and cucumber into slices, grate the ginger on a fine grater, cut peppermint.
Put everything in a jar, pour water and put in the fridge for the night.
Filter before drinking; drink during the day.
7. Scented green tea with dried fruit
Ingredients:
1 tbsp of green tea
1 L of hot water
1 handful of prunes
1 handful of dried cherries
5-7 buds of cloves
How to make fragrant green tea with dried fruits:
Put all the ingredients into the teapot, pour hot water and let it sit for about 20 minutes.
8. Cleansing oatmeal kissel
Ingredients:
300 grams of oats
1 tbsp. kefir
1.5 l of water
How to prepare cleansing oatmeal kissel:
Put oatmeal in a jar, pour kefir and water, stir and leave for 4-5 hours in a warm place.
Filter, pour into a saucepan and place on fire. Bring to a boil and cook until thick for a few minutes.
Take half a glass 20 minutes before a meal.
9. Kefir drink with celery
Ingredients:
1 liter of fat-free buttermilk
4-5 celery sticks
1 small bundle of parsley
How to make a celery kefir drink:
Rub the celery stalks on a grater, finely slice the parsley.
Put veggies in a decanter and pour the kefir, stir.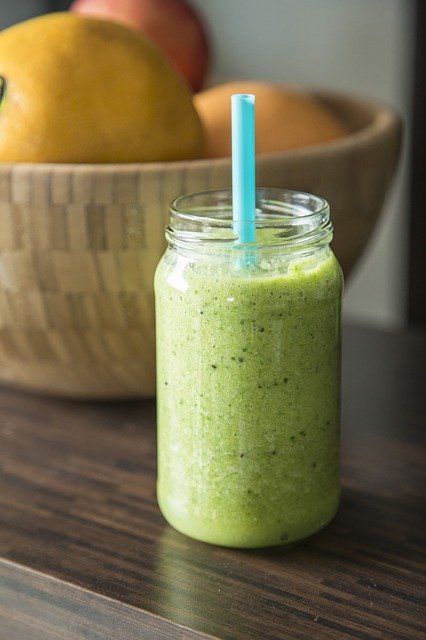 10. Spicy tea with milk
Ingredients:
5-6 cm ginger root
1 liter of water
5 peas of fragrant black pepper
5 buds of cloves
1 pinch of ground nutmeg
1 pinch of cinnamon
1 liter of skim milk
3 tbsp black tea
How to make spicy tea with milk:
Grate ginger on a fine grater.
Boil water, reduce the fire to a minimum, add all the spices and cook for 2-3 minutes. Then pour milk, then add the black tea.
Bring to the boil and cook for 3-5 minutes with low heat.
Remove the tea from the fire, add honey, cover with a lid and let it sit for 15-20 minutes. Filter before consumption.
12. Green mix detox shots
Ingredients:
1 bundle of sorrel
1 bundle of spinach
1 cucumber
1 bundle of mint
1 lime
0.5 tsp of cane sugar
How to make the green mix shots:
Add all ingredients except sugar to a blender and blend it all up.
Squeeze the juice out of the resulting mass, add cane sugar, mix and drink from a small shot glass.
---
Disclaimer: The contents of this website are for informational purposes only and do not constitute medical advice; the content is not intended to be a substitute for professional medical advice, diagnosis, or treatment. Always seek the advice of a physician or other qualified health provider with any questions you may have regarding a medical condition.