You may have heard about different must-have ingredients for a good skincare routine. A peptide is another super-ingredient you want in your skincare products. It works wonders on dry, scaly, and aging skin. Widely recognized as an anti-aging ingredient, peptide smoothens, repairs, and hydrates your skin.
Now, before you go and buy a boatload of products with peptide in them, let us first find out what peptides are and if they're even worth the dent in your wallet.
What are Peptides?
Peptides are naturally occurring chains of amino acids that build up collagen in our body. Collagen adds firmness and elasticity to our skin tissue. But as you age, this special protein gradually starts hitting the bottom of the graph.
Peptides are a kind of protein that are present at the bottom of the more complex protein chains. These proteins are collagen and elastin that cannot be absorbed by our skin through direct application, hence peptides become our savior!
The production of collagen in our body contain peptides at the core of it. This increase in collagen leads to smooth skin, reduction of discoloration, and less inflammation. A recent discovery also tells us about the phenomenon of Photo-aging.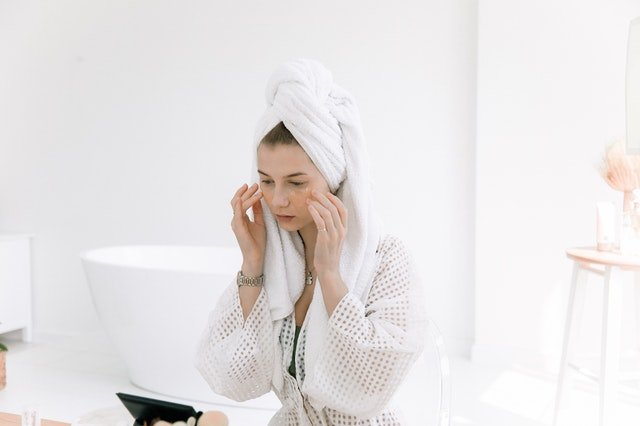 Photo-aging is the detrimental consequence of the harmful chemicals and pollutants in the environment that affect our skin in the worst way possible. The harmful radiation exposure to our skin on a daily basis makes it age prematurely. Pigmentation, roughness, dryness, and wrinkles are common results of Photo-aging.
Peptides are crucial fighters to aging, wrinkles, unevenness, and most importantly sagginess of our skin. In addition to this fact, peptides do prevent such skin problems, but work in combination with other ingredients.
This indicates that the solution to all these problems is not rested entirely in the consumption of peptides. You need other essential vitamins and antioxidants to let the magic happen.
The Specifics of Peptides – Explained
Fine lines are a problem, so what is the solution? Peptides that boost the amount of collagen, give our skin a more lifted and healthier look, taking away the fatigue.
Want a natural-looking dewy skin? The dehydration that starts taking over our skin as we age, brings with it a dry and rough look on our skin. Our secret ingredient peptide replenishes skin cells with firmness and freshness. This revitalization that comes with hydration gives our skin the glow that one requires for their perfect glam or everyday looks.
Need a solution to the sagginess? Peptides, by pushing the production of collagen, help to reproduce cells. These cells carry more collagen in them to tighten our skin. This prevents our skin to loosen and instead softens the lines on different parts of our faces where the wrinkles have taken over.
Inflammation issues? The antioxidants in peptides can help reduce inflammation by making it calm and soothing. They decrease the redness and bring out your natural glow.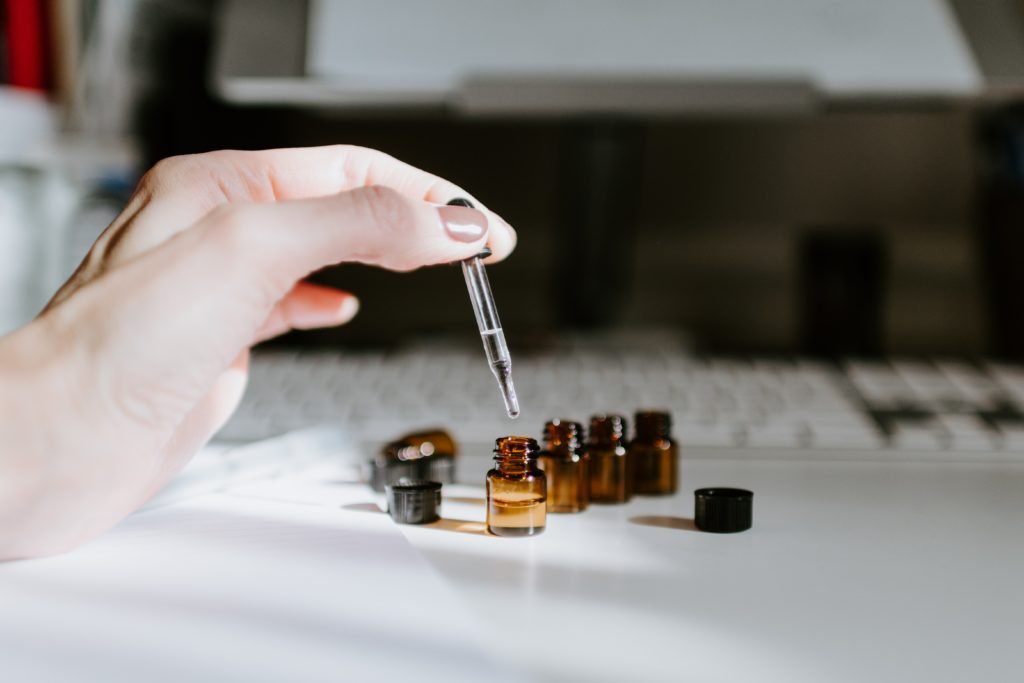 Which Peptides Should Be Part of Your Daily Skincare Routine?
Now, peptides also have types that aid your skin with their own specialties. Different types of peptides serve different purposes to help better your skin and retain that youthfulness we all wish for!
These peptides are the carriers of essential minerals to the cells. The main element in this delivery being 'copper', which is known to help speed up the process of wound healing, by repairing the wounded tissues. These copper peptides also add to the production of collagen.
As a result, you will find carrier peptides in skincare products as a must-have ingredient in anti-aging products. The intake of copper peptide has proven effective in many cases with an increased level of elastin that adds as a bonus to the treatment of our skin.
·      Enzyme Inhibitor Peptides
These enzyme inhibitors are vital to keeping the protein-protein chain in our body intact. This peptide serves as a regulatory body to help maintain our chains of collagen and elastin – the ultimate protection for our skin from falling prey to sagginess.
·      Neurotransmitter Peptides
These peptides are the shield that block the release of body muscle chemicals that cause our facial muscles to contract. Hence, this peptide is a major help in keeping our expression lines adequate, with no deep or fading lines.
Our top picks of peptide serums for beautiful skin:
Copper Peptide Face Serum Collagen – With Anti Aging Skin Solutions Properties
Top customer review: "…after 6 weeks my wife actually accused me of getting botox behind her back. Goes on smooth, doesn't leave an oily trace. I'm a customer for life."

Bliss Bright Idea Vitamin C & Tri-Peptide Collagen-Protecting & Brightening Serum
Top customer review: "…I had a frown wrinkle from when I squint hard starting to form between my eyebrows which made me very insecure.. I've noticed a significant change in it to almost gone! "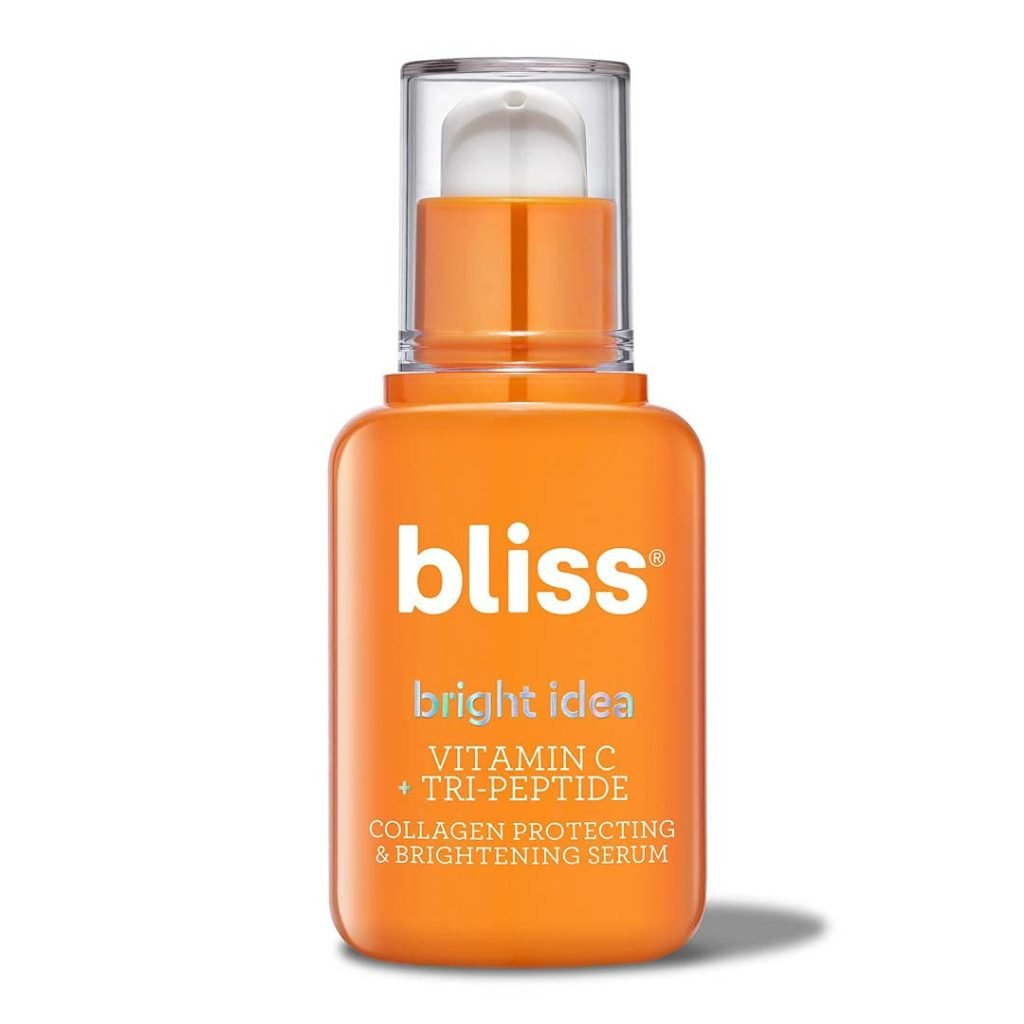 DERMA-E Advanced Peptides & Collagen Serum, Firming anti-wrinkle skin & eye firming
Top customer review: "…My lines have faded, my melasma too! It goes on so nice under my makeup and Ive had glowing skin since."
Understanding the Peptides in Your Products Better
The list of products that claim to have peptides in them can be limitless, but there are a few points you must note before you buy your next peptide containing skincare product.
1.    Select a Thick Formula
Always select a thick formula that has a texture similar to a moisturizer, or some sort of cream that stays on your skin with a long-lasting effect. The texture of this quality will help increase the absorption of the peptides. It will also help establish a good balance with the collagen that our skin produces.
2.    Do Not Overlook the Other Ingredients
Always browse the list of ingredients present in the formula, alongside peptides. This suggests the inclusion of other amino acids, vitamins, and antioxidants. These are equally important and ensure the result promised by the skincare products that you decide to invest in.
3.    Check for Palmitoyl
The third tip is a name that you have to memorize so that you pick your product up with no hesitation and without wasting a single second. Peptides are also known as 'palmitoyl' this name should ideally be present at the start of the ingredient list.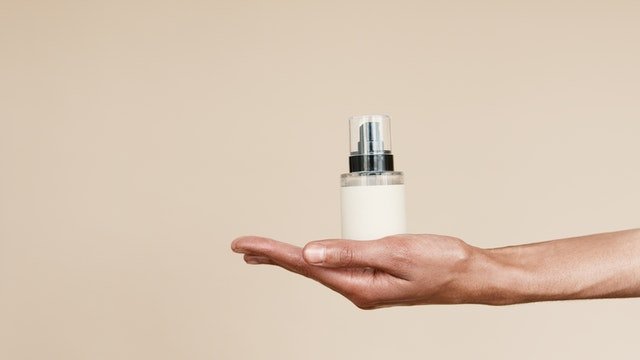 4.    Do Your Research
Always do a thorough research before you go to the store and buy a skincare product. This will prevent you from buying inefficient formulas that are easily dissolvable and removable with a little amount of water.
Moreover, you want to avoid anything that will be harmful for your skin and counters the effects of peptides. So, before you buy your products, run a search on them. It won't take a lot of time, and will save your skin from harmful chemicals and ineffective skincare products.
Takeaway
This guide on peptides is not only to help you learn more about this hero ingredient but to also make you understand its properties better.
So, the next time you're out shopping for skincare products, you know what to look for! If you're having troubles with dry, wrinkly skin, then perhaps it's time to add peptides to your skincare routine and get back your youthful glow!