It is not that easy to find really tasty moringa drinks for detox that are also tasty. But don´t worry, I have got you covered. In this post, I'm sharing my top 5 favourite detox drink recipes with moringa.
Moringa is a natural antidepressant and detoxifying herb. The fruits and various components of moringa plant are used in the treatment of various diseases such as rheumatism, heart diseases, blood pressure disorders, indigestion, skin inflammation, fever, headache, etc.
But first of all, moringa is great for detox. It eliminates harmful toxins, debloats and shrinks your waistline, and rejuvenates your skin from within.
1 gram of moringa powder contains:
• 25 times more iron than spinach
• 15 times more potassium than bananas
• 4 times more protein than eggs
• 10 times more vitamin A than carrots
• 17 times more calcium than milk
In addition, moringa contains:
• 92 nutrients
• 46 antioxidants
• 36 anti-inflammatory substances
• 18 amino acids, 9 significant amino acids
Moringa powder or Moringa Capsules: what is best to consume?
Essentially there are two forms in which you can consume moringa: moringa powder or moringa capsules. The only difference between this powder and the capsules is the added step of filling capsules with this dried moringa.
Therefore, both powder and capsules are essentially the same. Except if you are ona vegan diet, watch out that capsules of your moringa supplements do not contain animal gelatine.
But there is one important fact to consider: the dosage in capsule form can hardly deliver same benefits like moringa powder can. I have already listed all vitamins and minerals that you can get just from 1 gr of moringa. But in order to consume this gram in capsule form, you would need to consume several capsules at a time, every day. This can be costly and uncomfortable.
Therefore I would suggest buying pure moringa powder and adding it to your smoothies, cold teas and other detoxifying drinks.
Below I list the 5 best moringa drinks for detox
5. Moringa & Cacao Smoothie Recipe
Recipe from The Seasonal Diet
This refreshingly fruity moringa smoothie with kale and cacao powder is not only delicious, but also very healthy due to its composition.
Kale has one of the highest levels of antioxidants of any plant you can eat and can help reduce inflammation, lower cholesterol and detox the liver.
Moringa contains methionine, a unique sulfur-containing amino acid, that supports detox and anti-inflammatory pathways.
4. Moringa & Banana Smoothie Recipe
Probably, the easiest moringa drink for detox. Just add 1 tablespoon of dried moringa powder to your non-dairy milk and banana. Blend it all up. Ready!
Actually you can add moringa to any non-hot drink or food. This will increase the nutritional value of the plant. Moringa fruits are very rich in antioxidants, fiber and bioactive compounds. In turn, they regulate, activate and accelerate metabolic processes. Also, the leaves of this plant are rich in essential minerals and amino acids.
Recipe from Healthier Steps
3. Aloe Moringa Superpower Drink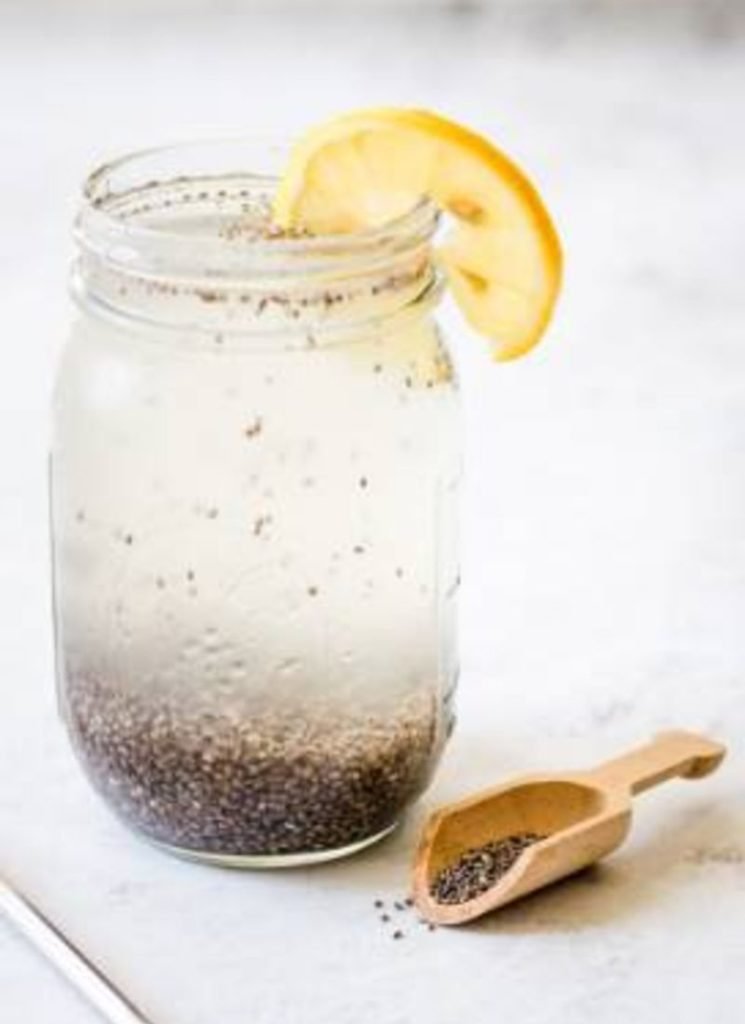 For this moringa drink for detox you will need:
1 cup of aloe vera juice (get it here)
1-2 oz of Black Cherry Juice Concentrate (get it here)
1 tablespoon of moringa leaf powder (get it here)
1 tbsp of chia seeds
Add ingredients to blender, blend for 5 seconds. You can add 1 banana or an apple if you want to make this drink more filling.
Aloe Vera juice can help soothe your upset stomach, mucous membranes and other internal tissues.
Black cherry concentrate helps support urinary tract health, it is rich in antioxidants & anthocyanins (both help support joints).
2. Matcha Moringa Hot Cocoa
Probably, the most powerful combination of green suprefood powders: matcha and moringa.
Matcha powder contains concentrated levels of antioxidants. Matcha neutralizes the effects of carcinogens, helps slow down the aging process and rejuvenates cells. Matcha powder boosts metabolism and kicks off fat burning by acting as a detox agent.
For this recipe you will need:
1 tablespoon of moringa leaf powder
Organic vanilla extract
Cocoa powder
Get the full recipe and ingredients list at All the nourishing things
Recipe from All the nourithing things
1. Moringa & Turmeric Detox Shot
You will need:
1 tablespoon of moringa leaf powder (get it here)
1 tbsp of turmeric powder
8 oz. or more of water,or orange juice
Pinch of black pepper
½ teaspoon manuka honey
Add ingredients to blender and blend for 5 seconds or simply mix and stir them in a glass. You can also taste other turmeric shots recipes and upgrade them by adding moringa powder.
Turmeric powder may prompt weight loss is that it turns white fat into brown fat, which is burned by the body to release energy, not stored as fat.
Moringa can help with conditions such as constipation, gastritis, ulcerative colitis. Due to its antibacterial properties, moringa helps suppress the growth of pathogenic microorganisms, and its high content of B vitamins promotes better digestion.
---
Disclaimer: The contents of this website are for informational purposes only and do not constitute medical advice; the content is not intended to be a substitute for professional medical advice, diagnosis, or treatment. Always seek the advice of a physician or other qualified health provider with any questions you may have regarding a medical condition.  This post may contain affiliate links.