Welcome to the wonderful world of Christmas cookies! As the holiday season approaches, there's nothing quite as comforting and satisfying as the smell of freshly baked cookies wafting through the air. From traditional sugar cookies to festive gingerbread, the options are endless when it comes to creating delectable treats that will bring joy to your friends and family.
In this article, we'll dive into the art of Christmas cookie baking, sharing recipes, tips, and variations that will help you create a memorable and delicious holiday season.
The Perfect Sugar Cookie: A Classic Christmas Favorite
When it comes to Christmas cookies, the sugar cookie is an absolute classic. Its buttery flavor, tender texture, and ability to hold intricate shapes make it a favorite for both baking and decorating. Whether you're making them for yourself or as a gift, sugar cookies are a must-have during the holiday season.
Here's a simple recipe to create the perfect sugar cookies:
Ingredients
2 ¾ cups all-purpose flour
1 teaspoon baking soda
½ teaspoon baking powder
1 cup unsalted butter, softened
1 ½ cups white sugar
1 egg
1 teaspoon vanilla extract

Instructions
In a bowl, whisk together the flour, baking soda, and baking powder. Set aside.
In a separate large bowl, cream together the softened butter and sugar until light and fluffy.
Add the egg and vanilla extract to the butter mixture, and mix until well combined.
Gradually add the dry ingredients to the wet ingredients, mixing until the dough comes together.
Divide the dough in half, and shape each half into a disk. Wrap in plastic wrap and refrigerate for at least 1 hour.
Preheat your oven to 375°F (190°C) and line baking sheets with parchment paper.
Roll out the chilled dough on a lightly floured surface, to about ¼ inch thickness.
Use cookie cutters to cut out desired shapes, and transfer them to the prepared baking sheets.
Bake for 8-10 minutes, or until the edges just start to turn golden brown.
Allow the cookies to cool on the baking sheets for a few minutes, then transfer them to a wire rack to cool completely before decorating.
Once your sugar cookies have cooled, it's time to get creative with the decorations! You can use royal icing, colored sugars, sprinkles, or edible glitter to make your cookies festive and beautiful.
So, roll up your sleeves, put on some holiday tunes, and get ready to indulge in the delightful world of Christmas cookies. These sugar cookies are just the beginning – there are plenty more delicious recipes to discover!
10 All-Time Favorite Christmas Cookies
Christmas is the perfect time to indulge in some delicious homemade cookies. Whether you're looking for a classic recipe or something with a unique twist, we've got you covered. Here are 10 all-time favorite Christmas cookie recipes that are sure to spread holiday cheer.
1. Snowman Cookies: Adorable and Festive Treats
Get ready to fall in love with these adorable Snowman Cookies. Made with a simple sugar cookie dough and decorated with colorful icing, these festive treats are perfect for any holiday gathering. They are guaranteed to bring a smile to everyone's face. Get the full recipe at: Taste of Home.
2. Italian Lemon Drop Cookies: Zesty and Refreshing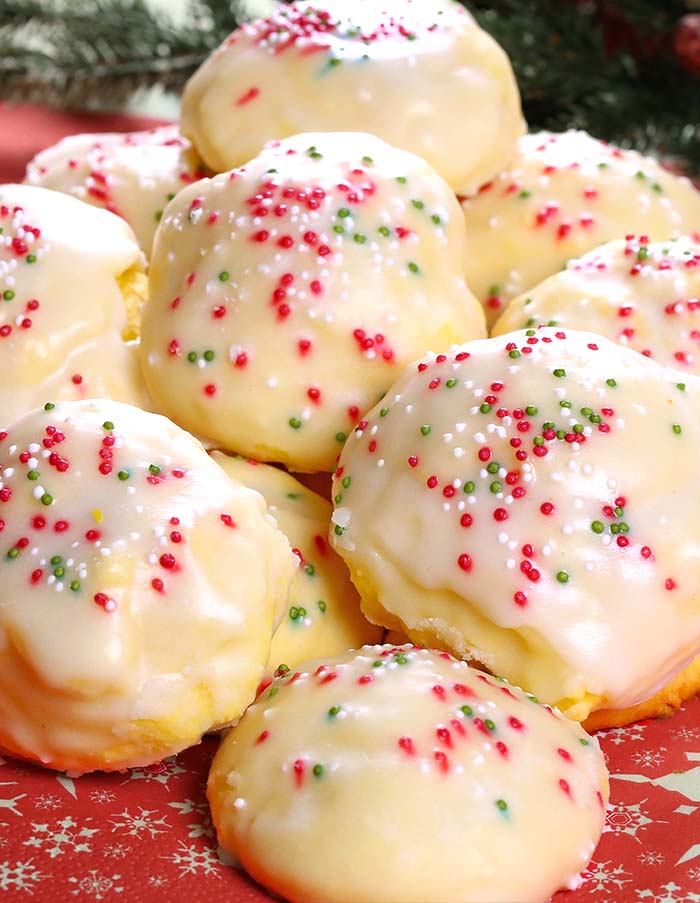 If you're a fan of lemon desserts, you'll love these Italian Lemon Drop Cookies. Bursting with citrusy flavor, these soft and chewy cookies are a refreshing addition to any holiday cookie platter. The recipe uses simple ingredients like lemon zest and juice, creating a treat that is both tangy and sweet. Get the full recipe at: Cakes Cottage.
3. Chocolate Gingerbread Men with Candy Canes: A Match Made in Dessert Heaven
Combining the rich flavors of chocolate and the classic taste of gingerbread, these Chocolate Gingerbread Men with Candy Canes are a delightful twist on a traditional favorite. The addition of crushed candy canes gives these cookies a festive touch and adds a satisfying crunch. Get the full recipe at: Evermine.
4. Christmas Kiss Cookies: A Sweet Surprise in Every Bite

Christmas Kiss Cookies are a delicious combination of chocolate, peanut butter, and Hershey's Kisses. These cookies are soft, chewy, and filled with a sweet surprise in every bite. They are the perfect treat to leave out for Santa or enjoy with a glass of milk. Get the full recipeat: herbsandflour.com
5. Gingerbread Men Cookies: Classic and Festive
No Christmas cookie list would be complete without Gingerbread Men Cookies. These classic treats are made with a combination of spices and molasses, giving them their distinct flavor. Decorate them with icing and candies for a festive touch. Get the full recipe at: Taste of Home.
6. Frosted Gingerbread Cookies: Soft and Flavorful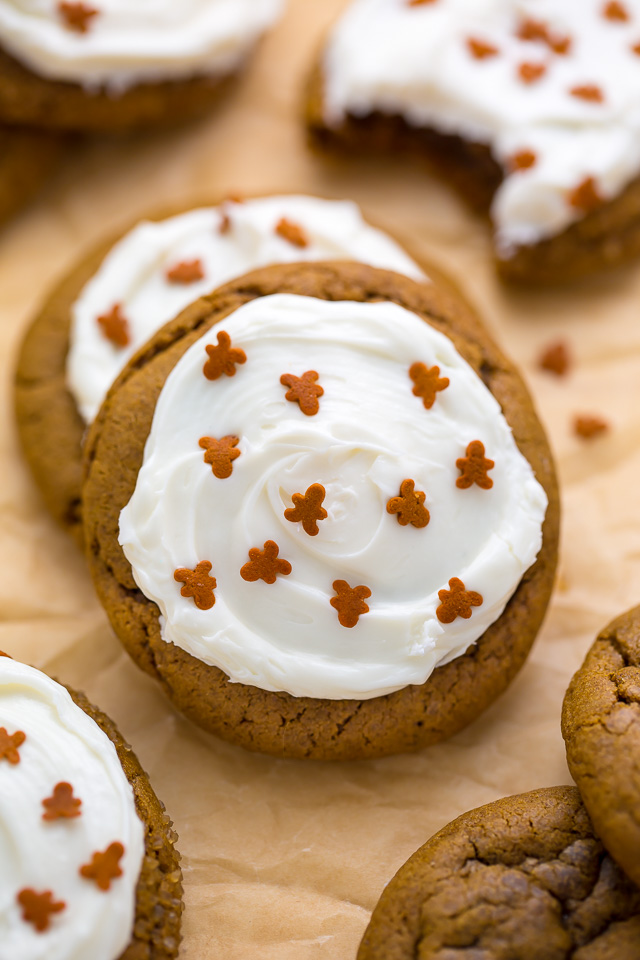 If you prefer your gingerbread cookies soft and chewy, then these Frosted Gingerbread Cookies are for you. These cookies have a cake-like texture and are topped with a delicious cream cheese frosting. They are sure to become a new holiday favorite. Get the full recipe at: Baker by Nature.
7. Christmas Crinkle Cookies: Festive and Fun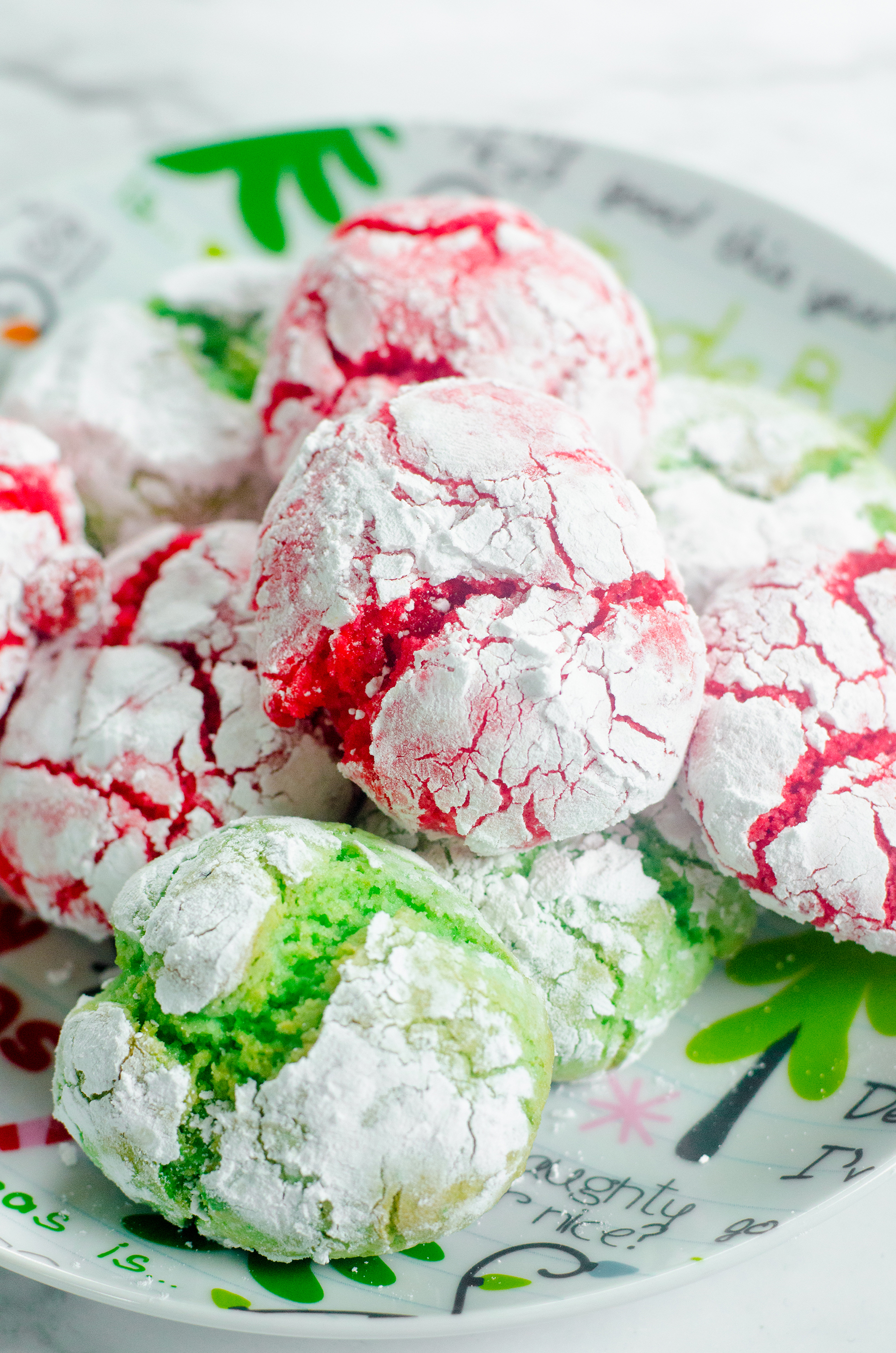 Add a pop of color to your holiday cookie platter with these Christmas Crinkle Cookies. These cookies have a fudgy texture and are rolled in powdered sugar for a beautiful crinkle effect. The festive red and green colors make them a perfect addition to any Christmas celebration. Get the full recipe at: Extreme Couponing Mom.
8. Shortbread Cookies: Buttery and Melt-in-Your-Mouth
Shortbread Cookies are a classic Christmas treat for a reason. With their buttery and melt-in-your-mouth texture, these cookies are irresistible. Decorate them with a drizzle of chocolate or a sprinkle of powdered sugar for an extra special touch. Get the full recipe at: Cooking Classy.
9. Christmas Cheesecake Cookies: Creamy and Dreamy
Combine two holiday favorites, cookies, and cheesecake, into one delicious treat with these Christmas Cheesecake Cookies. These cookies have a soft and chewy texture and are filled with a creamy cheesecake filling. They are the perfect indulgence for any cheesecake lover. Get the full recipe at: Yellow Bliss Road.
10. Holiday Recipe: Layered Chocolate Peppermint Cookies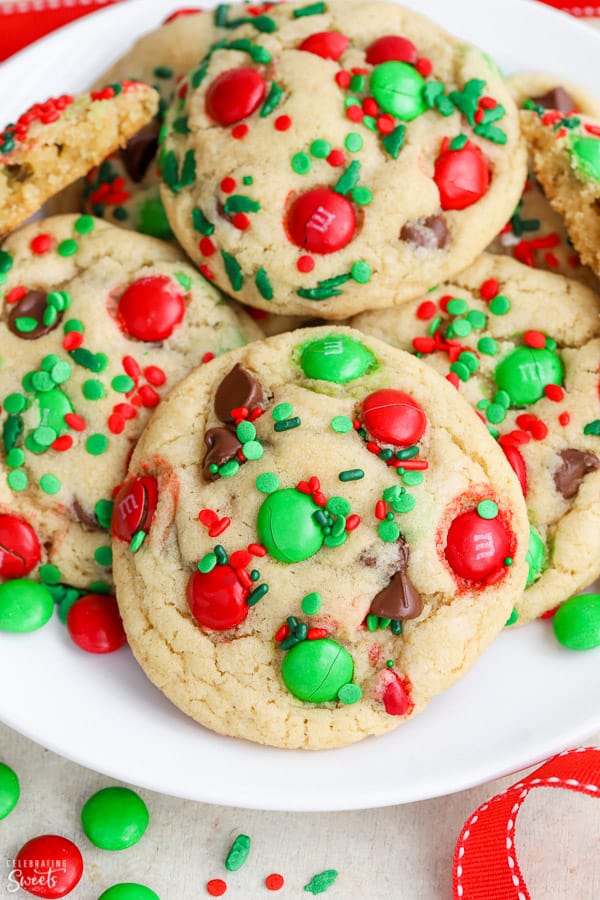 These Layered Chocolate Peppermint Cookies are a showstopper on any holiday dessert table. With their layers of chocolate and peppermint, these cookies are both beautiful and delicious. Each bite is a perfect combination of rich chocolate and refreshing mint. Get the full recipe at: Celebrating Sweets.
Christmas cookies are a delightful way to celebrate the holiday season. From classic favorites like Gingerbread Men to unique creations like Italian Lemon Drop Cookies, there's a cookie for every taste and occasion. We hope you enjoy baking and sharing these delicious treats with your loved ones. Happy baking!