Beautiful hair requires careful care, and homemade masks for hair growth are one of the fastest and most affordable ways to put your hair in order after the hot sun and or cold winter.
To help out our hair, it's not necessary to go to the salon and spend hundreds of dollars – you can use ingredients that you probably have hanging around in your kitchen.
In this post, I'm sharing my top 5 favorite natural recipes for hair growth!
Featured image by Tim Mossholder from Pexels
Coconut oil hair mask for growth of damaged hair
This homemade mask for hair growth is a must for any season. Main ingredient is, of course, coconut oil.
What you need
2-4 tbsp of coconut oil, depending on the length of your hair.
1 tbsp. organic raw honey. If you are allergic to honey, just omit it and use pure coconut oil
2-3 drops of thyme essential oil
Coconut oil is amazing for damaged and thinning hair, and thyme essential oil promotes hair growth.
Directions
Heat the coconut oil until it's melted and mix it with honey
Apply mixture to the entire length of the hair, except for the roots and scalp.
To protect your clothes and to create extra heat effect for your hair, you can put on a shower cup and additionally cover your head with a towel.
Keep the mask for about 40 minutes.
Rinse out with lukewarm water, and shampoo and condition as normal.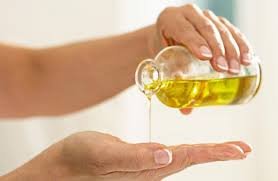 Why coconut oil?
Coconut oil forms a protective layer that reduces the negative effects of ultraviolet radiation, poor-quality water, unsuitable shampoo and heat influence from using hair streightener and blow-drying.
It nourishes the scalp, relieves inflammation and irritation, and helps get rid of dandruff and itching.
Avocado and olive oil mask
Avocado is a great source of biotin, potassium and lecithin, it is full of vitamins A, D and E. It is often used in hair care, as it is well absorbed, strengthens, soothes, protects, gives smoothness and elasticity.
What you need
one ripe avocado,
a tablespoon of olive oil
2 egg yolks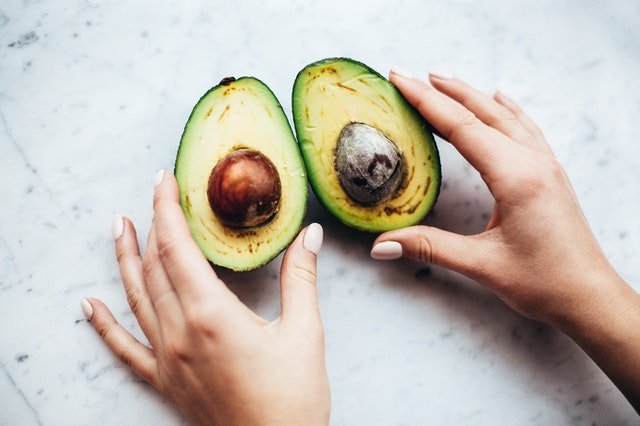 Directions
Mix all the ingredients, apply along the entire length on the hair and scalp.
Cover your hair with a shower cup and leave for 40 min -1 hour.
Repeat this mask once a week for 3 times in a row. After 2-3 applications, you will notice the result – the hair will become shiny and moisturized.
Aloe and honey mask for hair
You probably heard about the miraculous properties of aloe, which is useful for literally everything! And hair is no exception: aloe vera may help with dandruff relief, and that the plant compounds may also help promote healthier hair. This homemade mask for hair growth is easy to make and simply the best!
What you need
2 tbsp of aloe vera juice. You can grow your own aloe or get the gel here
1 tbsp. organic raw honey
2-4 drops of Vitamin E oil (get it here)
Directions
Mix two tablespoons of aloe juice with a spoon of natural honey and rub the mixture into the scalp.
Leave for 1 hour. Then rinse with shampoo as usually.
However, the juice of the plant itself is so effective that you can apply it to the hair without any auxiliary ingredients.
Moisturizing homemade hair mask with oils
Natural oils work best on skin and hair, I often use them for my homemade mask for hair growth. They are able to restore and add shine to the tips.
Biotin helps the hair grow 3 times faster than the normal growing speed, allowing it to form smoother and denser.
What you need
1 tsp olive oil
1 tsp castor oil
1 tsp avocado oil
5 drops of Biotin Hair Growth mixture (get it here)
Optionally: 2 drops of tea tree oil (against dandruff) or 2 drops of lavender oil (to speed up hair growth)
Directions
Warm to room temperature.
Keep at least 20-30 minutes.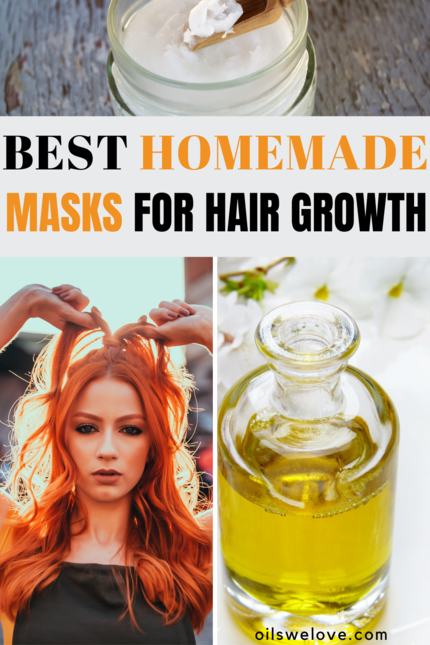 Vitamin hair mask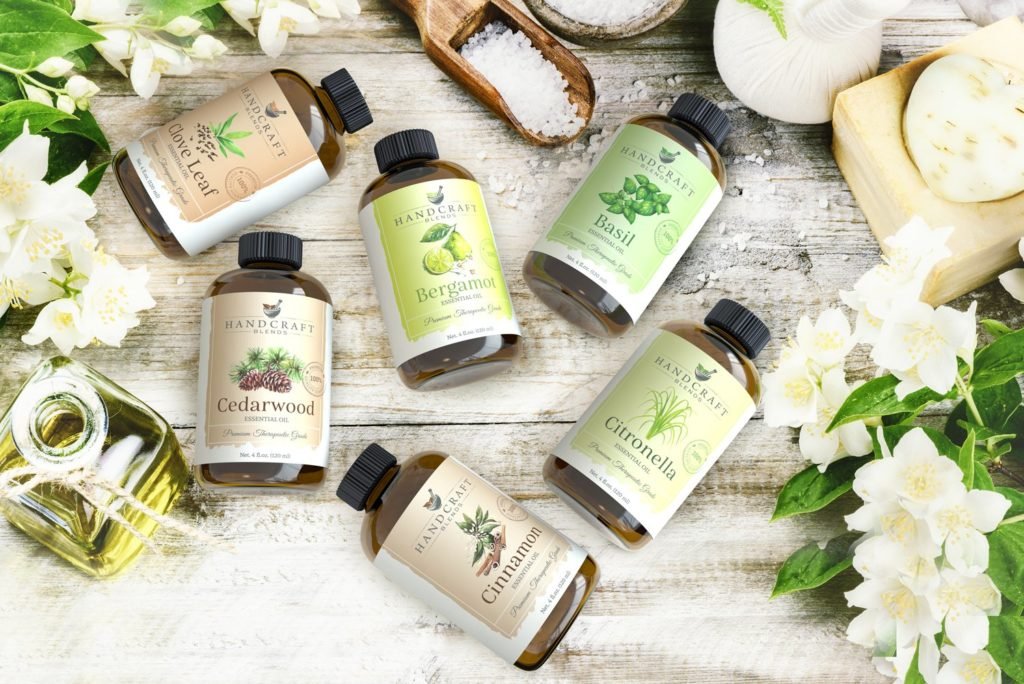 Vitamin mask is very similar to the previous recipe with oils. Just mix your favorite oils, among which may be: pumpkin seed oil, castor, almond, jojoba or olive. Add 3-5 drops of liquid vitamin A and E, or biotin mixture. You can also add 2-3 drops of your preferred essential oils. These are the best for hair:
Lavender oil can speed up hair growth
Peppermint essential oil increases the number of follicles, follicle depth, and overall hair growth.
Rosemary essential oil improves cellular generation (get it here)
Lemongrass oil can strengthen hair follicles (get it here)
It does not need to be applied to the roots, but only to the main length. Rinse off after 40-60 minutes.
---
Disclaimer: The contents of this website are for informational purposes only and do not constitute medical advice; the content is not intended to be a substitute for professional medical advice, diagnosis, or treatment. Always seek the advice of a physician or other qualified health provider with any questions you may have regarding a medical condition.