Want to try the next famous superfood, but did not find tasty spirulina recipes? We`ve got you covered!
Spirulina is gaining popularity among people who are into a healthy lifestyle and care about their health. This algae makes the body more stronger, removes toxins from the body, preventing intestinal pathologies.
Featured image by Anaïs CROUZET from Pixabay
Spirulina is a unique algae, which contains a large amount of nutrients:
vegetable protein
chlorophyll
vitamins A, B, C, D, E
phosphorus
potassium and other minerals.
One of the active components of spirulina is phytocyan – this is a powerful immune boosting ingredient. The protein content in spirulina reaches 68% – in terms of amino acid composition, this algae is ahead of a large number of plant proteins.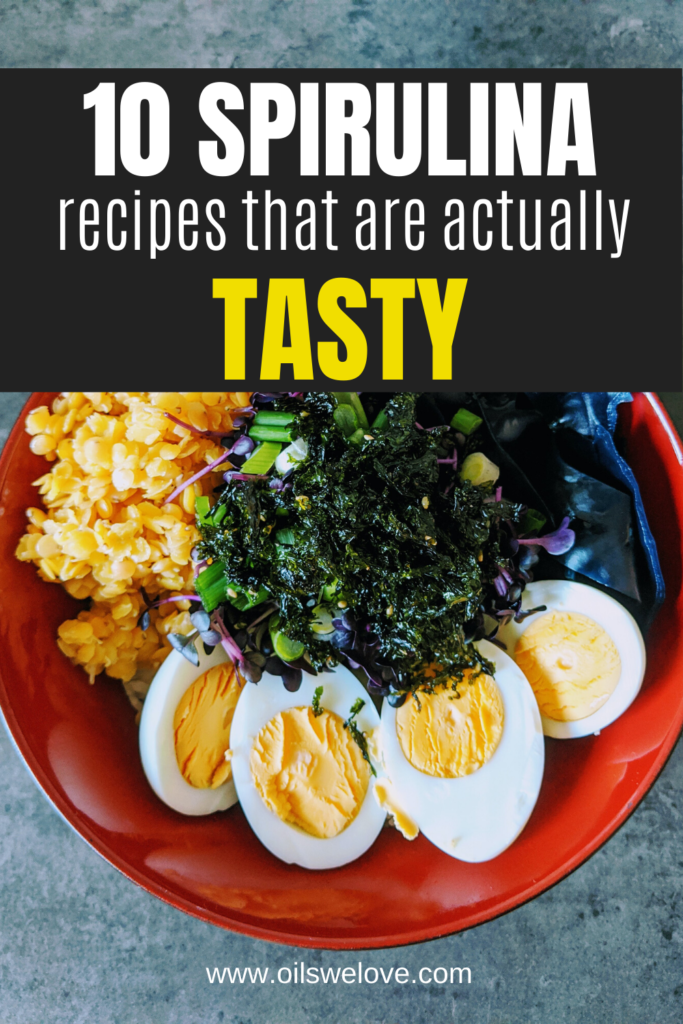 Pin this image to your Food or Superfood board on Pinterest
However, this algae has a concentrated, sulphuric seaweed-like flavor, which not everyone likes. If you would like to consume more spirulina but don´t want to sacrifice taste of your dishes, here are the 12 best foods with spirulina that are actually tasty:
12. Blue Keto Pancakes
11. Blue Spirulina Chia Pudding
10. Spirulina Mint Smoothie Bowl
Recipe from Alphafoodie
If you are after a low-sugar, high-protein breakfast that tastes as good as a dessert, this recipe is your you. Mint and lime juice leave refreshing taste in your mouth while spirulina supplies your body with vitamins, proteins and potassium.
9. Super Green Spirulina Smoothie
Recipe from Minimalist Baker
This is a win-win situation: you consume more fresh greens (like cucumber, spinach) and sumultaneousely vitamins from spirulina.
By the way, pay attention where your spirulina is sourced from. The safest is spirulina, which is grown according to the organic method using organic type fertilizers. Such algae is produced in Thailand, Chile, China and India.
8. Eggplant With Spirulina Basil Pesto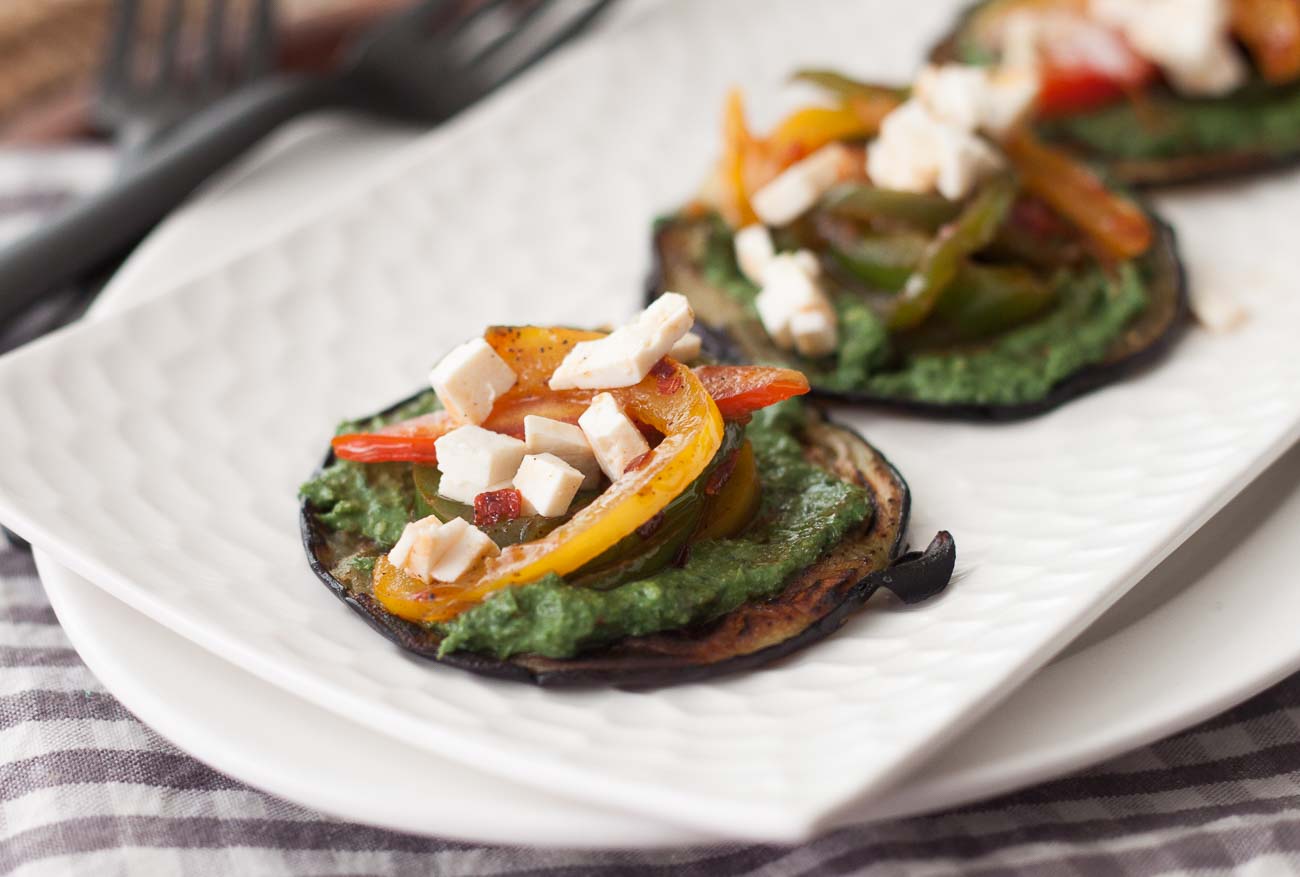 Recipe from Archana's Kitchen
If you are like me a fan of eggplants, then this recipe is for you! This recipe can be an appetizer, a snack, or a full-on lunch.You can supplement it with tofu or goat cheese.
7. Quinoa Risotto with Spirulina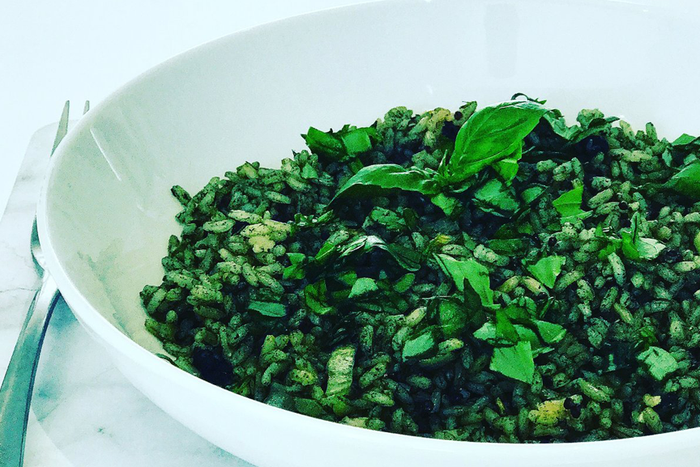 Recipe from Sarifoods.co
Instead of the classic white rice, this risotto consists of three superfoods: brown rice, quinoa, and spirulina.
It is advised to start with the lower dosage of spirulina (the amount of 5 grams is considered the recommended daily dose). therefore, first start with the half of that dose so that your body gets used to the new product.
6. Spirulina Banana Cream Bowl
Recipe from Cocoon Cooks
Banana, passionfruit, coconut flakes and a bit of spirulina for that nice green colour and daily dose of vitamins. Yumm!
5. Vegan Spirulina Latte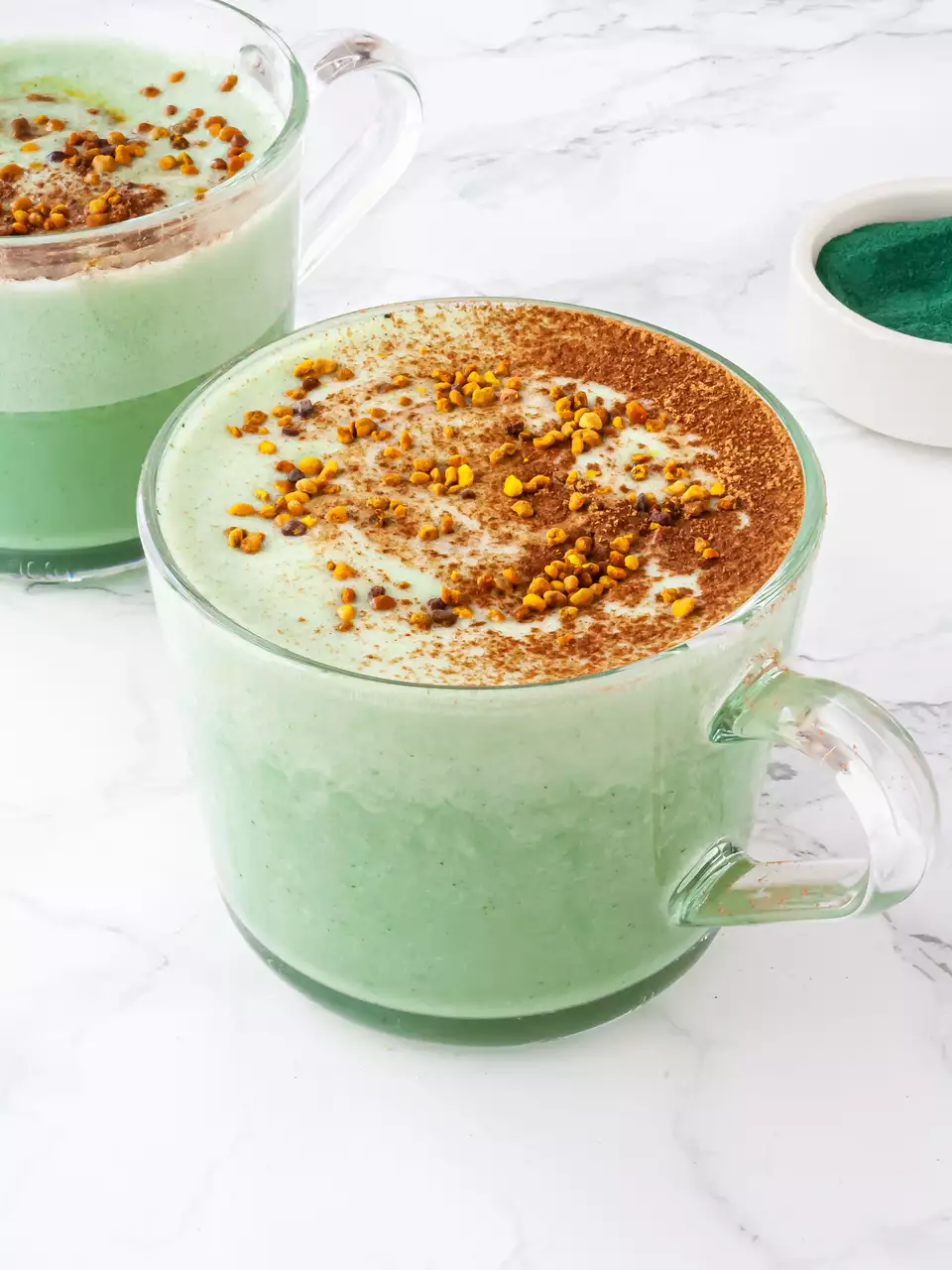 Recipe from Foodaciously
This keto-friendly latte recipe with spirulina is just an amazing drink before bed.
Check our collection of the best bedtime drinks for weight loss. You can easily sneak in some spirulina in any of them!
4. Avocado Toast with Kale-Spirulina Tapenade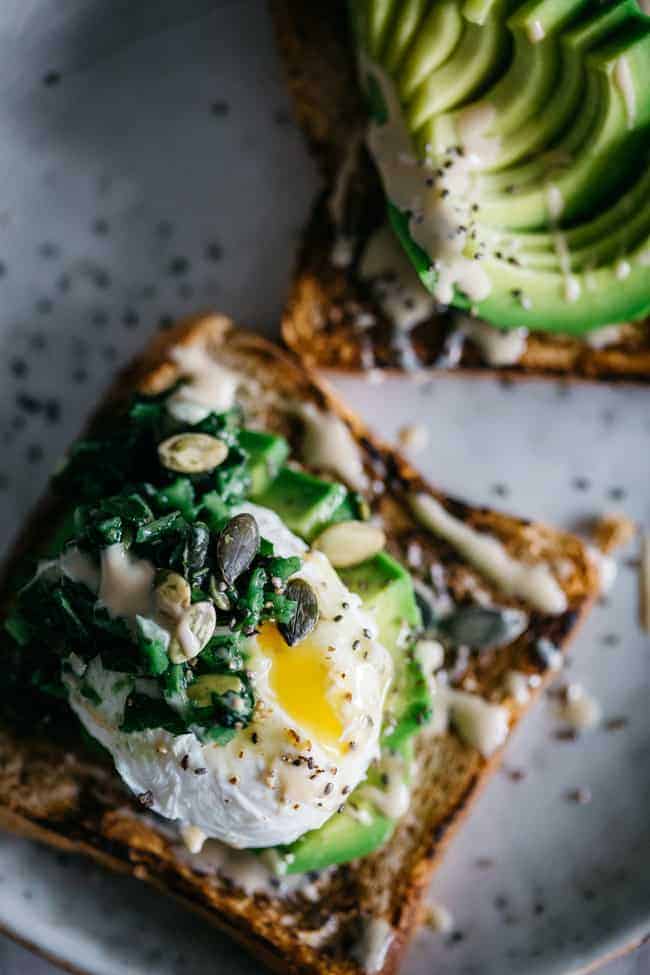 Recipe from Hello Glow
3. Spirulina Energy Balls
Recipe from Murielle Banackissa
Sugar free, but full of coconut flavor and dates.
Great options for combining spirulina, which will help hide the specific taste of seaweed, are combinations with berries and fruits: grapes, apples, bananas, mangoes, but also seeds and nuts, and such oils as coconut oil and avocado oil.
2. Spirulina Blueberry Chia Pudding
Recipe from the Nourished Mind
1. Spirulina Almond Pulp Bars
Recipe from Well by Mel
These are raw, gluten-free, dairy-free wonders with lots of almonds and spirulina. They can be served as the healthiest snack ever!
---
Disclaimer: The contents of this website are for informational purposes only and do not constitute medical advice; the content is not intended to be a substitute for professional medical advice, diagnosis, or treatment. Always seek the advice of a physician or other qualified health provider with any questions you may have regarding a medical condition.