Turmeric shot recipes are popular these days. I can see, why!
Turmeric shots are packed with antioxidants, vitamins and have extremely powerful anti-inflammatory properties. They give your body an extra energy kick and can even prevent aging. And these shots can be made at home, and preparation takes only 15 minutes of your time!
The most famous combination in these kinds of drinks is turmeric and ginger. They both have anti-inflammatory properties, are great for easing cold and flu symptoms.
The curcumin in turmeric is proven to be a very strong antioxidant [1], therefore, if you caught a cold, it helps to reduce joint pains, and boosts immunity.
Ginger contains gingerol, a component with powerful anti-inflammatory and antioxidant properties. It is proven to be helping in the treatment of chronic diseases [2].
But ginger is not the only ingredient that can complement turmeric. Check out these easy to make turmeric shot recipes.
Turmeric Shot Recipe with Coconut water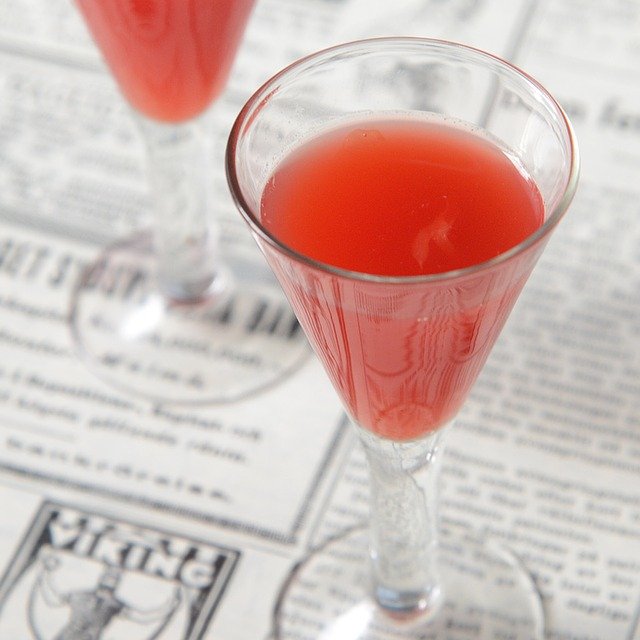 1/2 cups coconut water (unsweetened)
1 lemon (juice)
2 Tbsp ground turmeric or turmeric powder
Pinch of black pepper
½ teaspoon raw honey
Instructions
Mix 2 tbsp of turmeric powder in a ½ cup of coconut water; add ginger, honey, and lemon to taste. A pinch of freshly ground black pepper will help the body absorb the curcumin (the active ingredient of turmeric) better. Store leftovers in the refrigerator for no more than 2 days. You can take 1-2 shots every day.
Winter Anti-inflammatory Turmeric Shot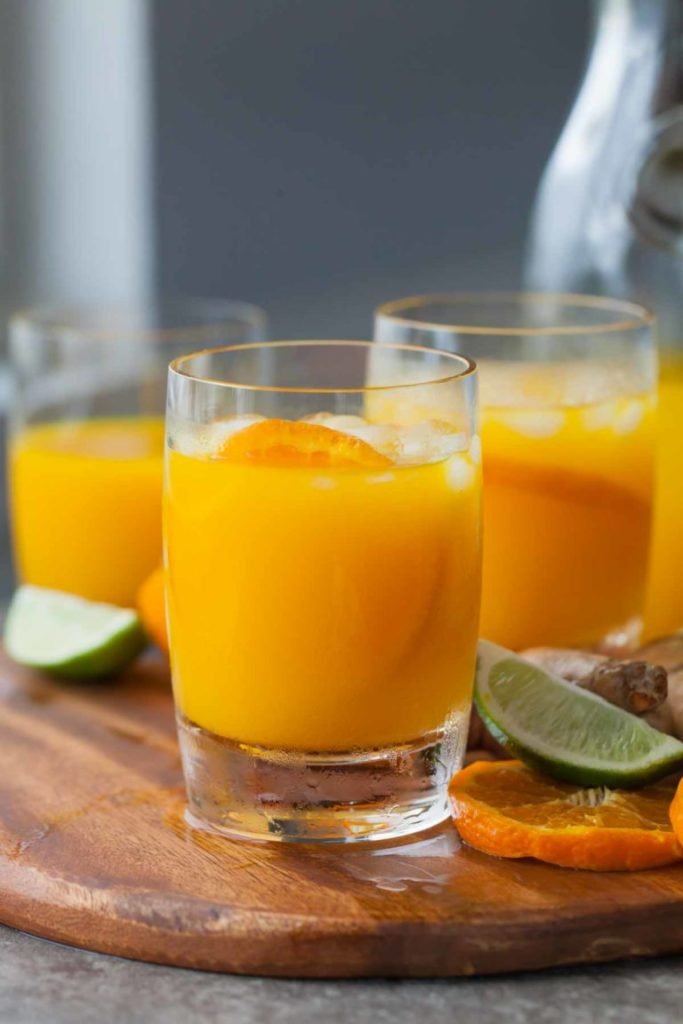 1 tablespoon ground turmeric
½ teaspoon ground black pepper
1 teaspoon cinnamon
1 pinch ground cloves
1 tablespoon olive oil
1 tablespoon freshly squeezed lemon juice
Instructions
Mix together all ground/powder ingredients, then stir the mixture in apple juice. Drink immediately. Take 1 to 2 times a day, in the morning or evening.
Tropical Power Turmeric Shot
100 ml unsweetened coconut water
1 tablespoon freshly squeezed lemon juice
2 Tbsp ground turmeric or turmeric powder
1 mashed kiwi fruit & 1 mashed passion fruit
Pinch of black pepper
½ teaspoon manuka honey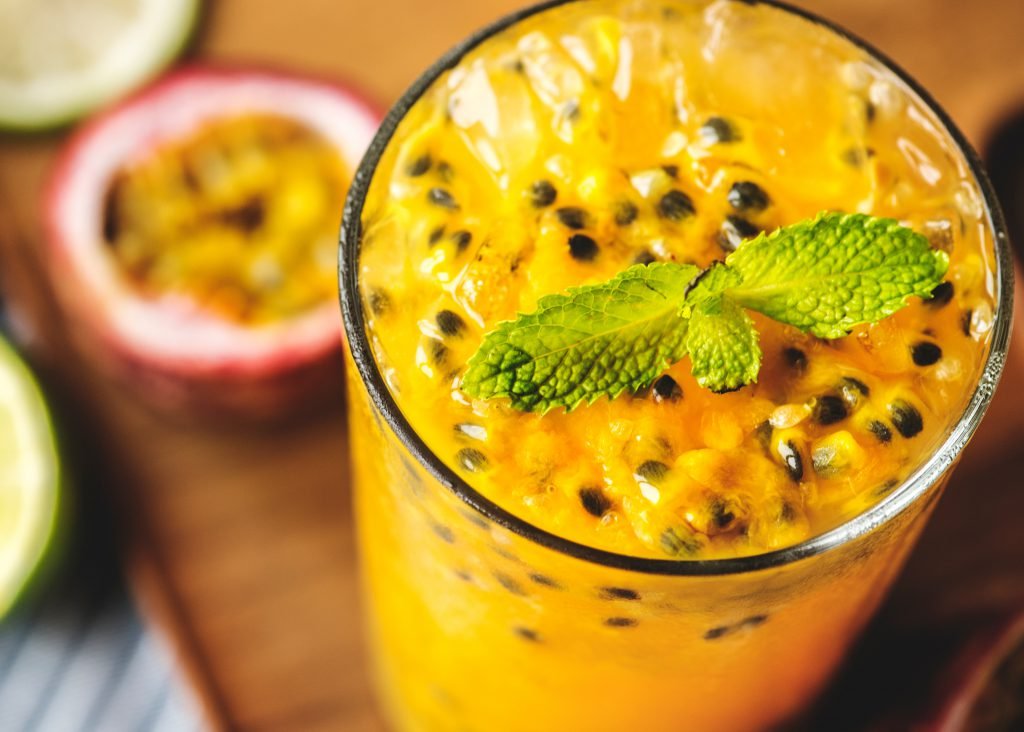 Instructions
Mash kiwi and passion fruit with a fork (choose soft and ripe fruits). Mix all ingredients and drink immediately. Store leftovers in the refrigerator for no more than 1 day. Kiwis contain a ton of nutrients like potassium, folate, vitamin C and vitamin K.
What to expect when you are taking turmeric shots
You can notice a change in your digestion
The number of times you visit the bathroom may increase, and you may feel like you are in the middle of a detox. Turmeric helps relieve bloating, belly aches, and stomach cramps.
You feel more energetic than usual
You can suddenly discover that you are able to function faster and accomplish much more than usual. Scientists discovered that turmeric can boost serotonin and dopamine in your brain, that is where more energy comes from.
You will notice some weight loss effect
Turmeric is a well-known natural weight loss remedy. Turmeric helps weight loss by stopping fat cells growing, therefore no wonder that a "side effect" of you boosting your immune system with turmeric shots, is actually a significant weight loss.
You can feel a tummy ache sometimes
If it is the case, you probably are taking turmeric shots and leave your stomach empty for a long time. Take turmeric shots with food. If the unpleasant feeling does not stop, do not continue with turmeric shots and consult your doctor.
---
Disclaimer: The contents of this website are for informational purposes only and do not constitute medical advice; the content is not intended to be a substitute for professional medical advice, diagnosis, or treatment. Always seek the advice of a physician or other qualified health provider with any questions you may have regarding a medical condition.  This post may contain affiliate links.
---
References:
Menon VP, Sudheer AR. Antioxidant and anti-inflammatory properties of curcumin. Adv Exp Med Biol. 2007;595:105-25.
Mohd Yusof YA. Gingerol and Its Role in Chronic Diseases. Adv Exp Med Biol. 2016;929:177-207.