Did you know that evening primrose oil is a great natural remedy for PCOS?
Polycystic Ovary Syndrome – also called PCOS – affects 5 to 10% of women of childbearing age in the US. That's about 5 million American women suffering from this reproductive disorder. What's worse is that both the cause and the cure of PCOS are unknown.
Often women do not even know about the existing malfunction of their bodies and assume that some factors – such as acne or inability to get pregnant – are just "bad luck". But PCOS is something that can and should be recognized and corrected in time.
Polycystic ovary syndrome disrupts hormone production and egg maturation. The ovaries begin to produce more male sex hormones. And eggs do not have time to mature and often are not released during ovulation, as it should be, and remain in the ovaries inside their own shell – the follicle.
Month after month, follicles with immature eggs – "sacks" with a diameter of about 8 mm – accumulate in the ovaries. This is how multiple cysts are formed.
What are the symptoms of PCOS?
Irregular periods or no periods at all
Difficulty getting pregnant (because of irregular ovulation or failure to ovulate)
Excessive hair growth – usually on the face, chest, back or buttocks
Hair loss from the head (male-type baldness)
Oily skin or acne
Weight gain. It often accompanies hormonal imbalances
If you have found at least 2-3 of the above symptoms, be sure to visit your gynecologist. The doctor will listen to your complaints and give you an examination. You may need to do an ultrasound and get a blood test. All of which will help us make an accurate diagnosis.
As a natural supportive remedy, you can use Evening Primrose Oil. Derived from the seeds of Oenothera biennis, evening primrose essential oil is popularly used to improve the symptoms of PCOS, including an irregular menstrual cycle, acne, thinning hair, and obesity. We have an extensive overview of evening primrose oil supplements here.
What is Evening Primrose Oil good for
Found in the North and South America, Europe, and parts of Asia, evening primrose oil has yellow flowers that bloom during dusk and remain closed during the daytime. The oil extracted from the seeds of evening primrose is used in medicinal drugs to aid recovery from various ailments.
Supplements of evening primrose oil are ingested to treat skin disorders such as eczema, psoriasis, acne, or dry, itchy skin. Also used to treat osteoporosis, osteopenia, arthritis, and multiple sclerosis, evening primrose oil can ease symptoms of bone loss and support movement.
A lot of people take evening primrose oil supplements to treat chronic fatigue syndrome (CFS), attention deficit-hyperactivity disorder (ADHD), obesity, and PCOS.
Dosage of Evening primrose oil for PCOS
The study from 2018 [1] revealed, that women with PCOS benefited from the daily dose of 1000mg of Evening primrose oil for 12 weeks.
You can consume EPO supplements in a form of 500mg, 1000mg or 1300mp rep capsule. It is not recommended to exceed the daily dose beyond 3000mg. You can read more about EPO dosage for different conditions.
How to Use Evening Primrose Oil for PCOS?
Evening primrose oil has one magic ingredient: fatty acids. Women experiencing breast pain often turn to evening primrose oil supplements to balance the number of fatty acids in the body. Fatty acids decrease inflammation due to arthritis and eczema. The linolenic acid found in EPO (evening primrose oil) can shorten labor duration, prevent late delivery, and induce labor.
But not only that: primrose oil is also beneficial for PCOS treatment. Rich in omega-6 fatty acids (linolenic acid), the seeds of evening primrose oil restore a healthy hormonal balance, which is why they prove to be effective against PCOS and PMS (pre-menstrual syndrome).
According to research, EPO supplements and vitamin D can improve blood cholesterol levels in women with vitamin D deficiency and PCOS. Evening primrose oil is also effective against hot flashes experienced by women going through menopause. PMS symptoms such as breast tenderness, depression, irritability, swelling and bloating show significant improvement from the use of evening primrose essential oil.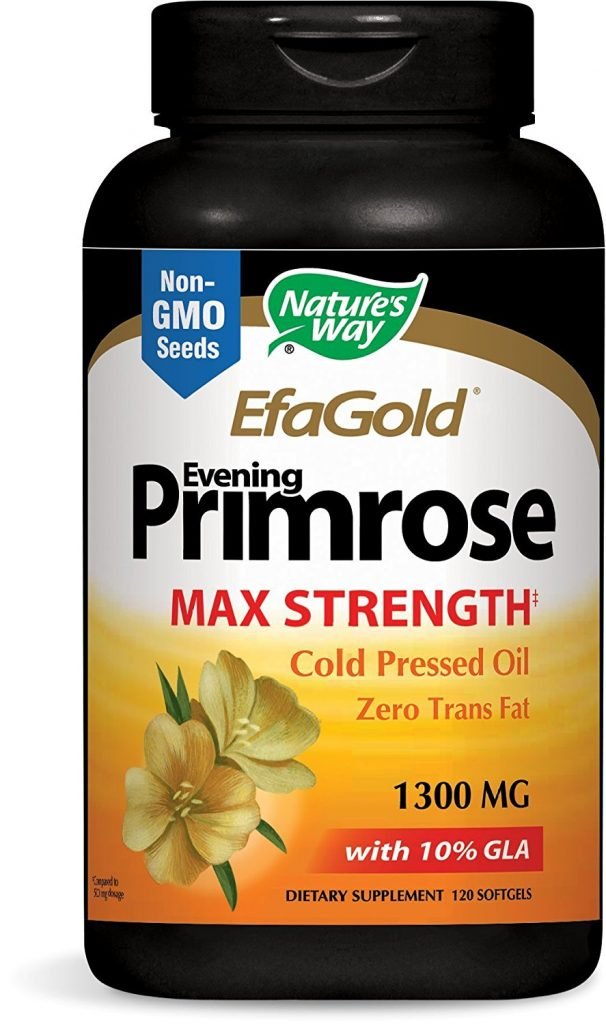 How Does Evening Primrose Oil Treat Polycystic Ovaries?
Women with polycystic ovary syndrome experience a change in the concentration of the follicle-stimulating hormone, luteinizing hormone, and testosterone hormone. Evening primrose oil reduces the complications caused by these hormonal changes.
EPO also increases insulin sensitivity in women with PCOS. It could be recommended as an alternative to medication taken for the treatment of PCOS.
Actually, evening primrose oil is among the best supplements for women with PCOS.
Does Evening Primrose Essential Oil Increase Estrogen?
Evening primrose essential oil may contain phytoestrogen, also referred to as plant-derived sources of the hormone estrogen. Patients that contain hormone-sensitive cancers must consult their physicians before using evening primrose oil.
Other Health Benefits of Primrose Essential Oil
Besides PCOS related symptoms, there are many health benefits of primrose oil supplements. A few of them are listed below:
1.     Treat Cancer
While the studies behind this claim may be lacking, evening primrose oil may prove significantly helpful for patients of breast cancer. The gamma-linolenic acid (GLA) in primrose oil, when given with tamoxifen to breast cancer patients exhibits faster response.
On the other hand, a few studies reveal that evening primrose oil has no effect on the size of the tumor or the patient survival rate.
2.     Gastrointestinal Disorders
Evening primrose oil may treat gastrointestinal issues like colitis or irritable bowel syndrome (IBS). However, clinical trials to study the effect of EPO on ulcerative colitis exhibit weak results.
3.     Relief from Breast Pain
There is ample evidence that breast pain, especially the one associated with the menstrual cycle can be relieved by continued use of EPO.
4.     Treat Rheumatoid Arthritis
Several clinical studies conclude that evening primrose oil may prove useful against symptoms of rheumatoid arthritis (RA) and reduce inflammation.
Read about the usage of EPO for infertility, weight loss, and PMS.
When to Avoid the Use of Evening Primrose Oil?
For moms-to-be, the use of evening primrose essential oil might not be a safe option. Similarly, if you are already on a certain medication, it is best to consult your caregiver before the ingestion of EPO. Following are a few instances when you must avoid the use of evening primrose oil:
1.     During Pregnancy
The use of EPO in women going through pregnancy could result in certain complications, including skin disorders and bruising in the newborn child. However, you can use EPO for labor induction. Read here how to do it properly.
2.     In Combination with Anticoagulants and Antiplatelet Agents
The use of EPO when you are taking anticoagulants or antiplatelet could strengthen their effects.
3.     In Combination with Blood Pressure Medication
When taken with blood pressure medication, evening primrose oil can increase blood pressure.
4.     In Combination with Antiretrovirals
Taking EPO supplements with antiretroviral drugs can exhibit counteractive results and increase the risk of harmful side effects.
What are the Possible Side Effects of Using Evening Primrose Oil?
Evening primrose essential oil is usually safe for ingestion. However, in some cases, the use of evening primrose oil can result in complications such as:
Headache
Upset stomach
Nausea
Vomiting
Dizziness
Diarrhea
Rash
As discussed earlier, the use of evening primrose oil may increase the risk of bleeding in people on anticoagulant and antiplatelet medication. Mild symptoms may include vomiting and nausea. These effects are usually seen in people using medication for psychotic disorders. Evening primrose oil may also increase the risk of seizure.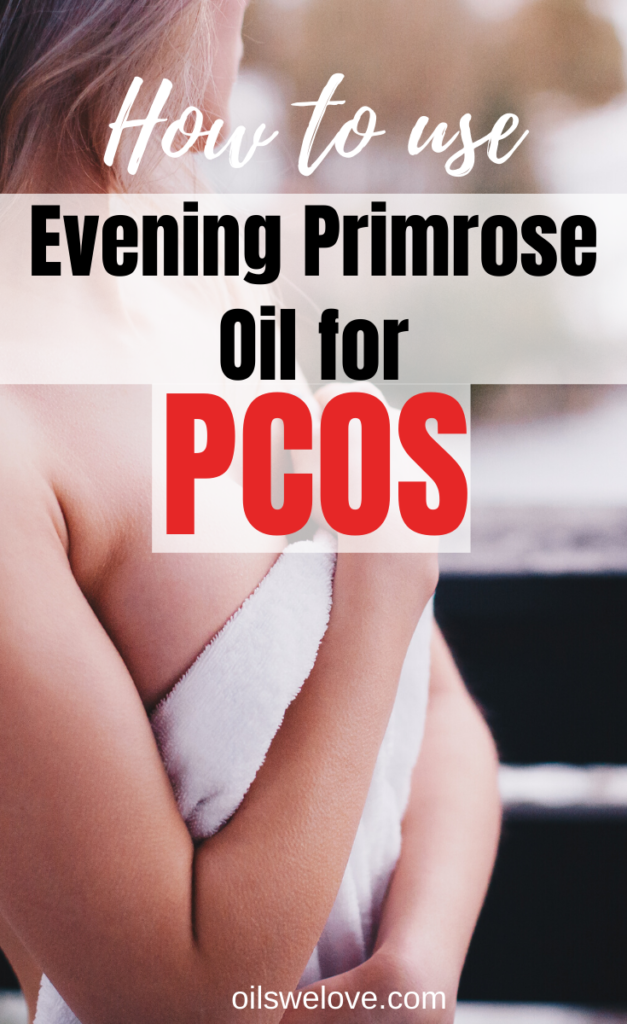 Takeaway
PCOS is one of the most common endocrine hormonal disorders in women and has no cure. Several treatments, home remedies, medication, and exercises provide relief from PCOS symptoms, and eventually, with proper diet and exercise regime; the hormones can be regulated to optimum levels.
Evening primrose oil supplements may increase levels of estrogen, restore hormonal balance, and reduce PCOS symptoms. But before taking any supplements, it is highly recommended to contact your doctor.
---
Disclaimer: The contents of this website are for informational purposes only and do not constitute medical advice; the content is not intended to be a substitute for professional medical advice, diagnosis, or treatment. Always seek the advice of a physician or other qualified health provider with any questions you may have regarding a medical condition.
---
References
Nasri K, Akrami S, Rahimi M, Taghizadeh M. et al.  "The effects of vitamin D and evening primrose oil co-supplementation on lipid profiles and biomarkers of oxidative stress in vitamin D-deficient women with polycystic ovary syndrome: A randomized, double-blind, placebo-controlled trial." Endocr Res. 2018 Feb;43(1):1-10. doi: 10.1080/07435800.2017.1346661. Epub 2017 Jul 25.